Labradorite Blue Australe Granite Slabs & Tiles
view more
Material:
Stone Name: labradorite blue australe granite (See material detail)
Blue - Granite
Origin:

Madagascar
Contact supplier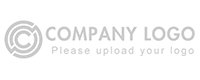 Madagascar
Blue Stone Sarl
Main Product:
Labradorite Blue Australe, Labradorite Bianca, Lemurian Blue
More
Less
View Company profile
Product Detail
Company Profile
Recommended Granite Tiles & Slabs Products
Buyers' Request

Pau***Wrote:
How much $m2 for a container of tiles FOB England UK? What sizes and thicknesses do you sell? Do the tiles have a 1mm bevelled edge and are they fully rectified and calibrated please? I sell 15,000m2 of tiles a month and I have recently built another warehouse that I need to fill with 80,000m2 of an assortment of tiles. Do you sell any other types of tiles? Please provide photos? Please email all information Also do you sell stones for decoration and spiritual healing as I also have another business www.jewelcrystals.co.uk Look forward hearing from you.

Dan***Wrote:
Hello, We are a wholesaler and retailer of granite&marble in VietNam country,we are interested in the Labradorite Blue slab. We would like to know the price of 270cm up * 170cm up * 2cm. Please Quote me. You can contact me via whatsapp , looking forward to hearing from you soon. Yours faithfully,

Alf***Wrote:
Good morning Dear I am interesting to the granite for ma house here in Nosy be how much is the M2 for the granite. So looking forward from you soon ciao Alfred

Tim***Wrote:
I am looking for a single 8 ft2 piece of solid polished labradorite for a table top. I am situated in Edmonton Alberta. Please reply with price, shipping terms and payment terms. Thanks.

Nin***Wrote:
Need slabs for Kitchen in construction now. Can you advise about price and availablity? Thank you