Mura Contact Zone Marble Slabs, Tiles
view more
Material:
Stone Name:Mura Contact Zone
White - Marble
Origin:

Bulgaria
Contact supplier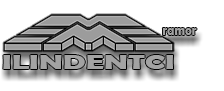 Bulgaria
Ilindentci Mramor JSC
Eatablished :Dec 30,1964
Main Product:
More
Less
View Company profile
Product Detail
Company Profile
Mura Dark and Mura Contact Zone are extracted from our quarry Mura North , which lies about 30 km north of the town of Sandanski , 15 km northeast of Strumyani,Bulgaria. We can offer you marble blocks with different classes: Mura first , second and third
Physical Requirements for marble "MURA"
1. Volume density 2.705 g/cm3
2. Specially density 2.730 g/cm3
3. Absorption by weight 0.084 %
4. Compressive strength 78.80 MPa
5. Factor impregnate 0.25
6. Factor softness 0.94
7. Factor frost stability 1.00
8. Flexural strength) 11.10 MPa
9. Wear Deval 7.3%
Chemical composition for marble type "MURA"
CaCO3 ≈ 90 %
MgO ≈ 1%
SiO2 ≈ 8 %
Al2 O3 ≈ 1%

Recommended Marble Tiles & Slabs Products
Buyers' Request

Nad***Wrote:
Hi I m interested in your products I would like to know the price of your slabs and sizes available, Please add my what's app number

Ser***Wrote:
Good day We are a company from Romania, we work with marble and granite and we want to start a long colaboration with you for WHITE MARBLE We need a price for slabs in 2cm,3cm and tiles at first quality and commercial Please send me the price for polish material

Maj***Wrote:
I am looking for Mura Contact Zone Marble Slabs, Tiles.