Vietnam Crystal White Marble Tile
Min Order : 500 Square Meters
| Grade | Size | Surface | Price |
| --- | --- | --- | --- |
| A | 60*120*2 | Polished | / |
| A | 30*30*2 | Polished | / |
view more
Material:
Stone Name:Vietnam Crystal White Marble
White - Marble
Origin:

Viet Nam
Trade Terms:
Port : Viet Nam- Hai Phong
Shipment Terms:FOB CFR CIF
Payment :




Contact supplier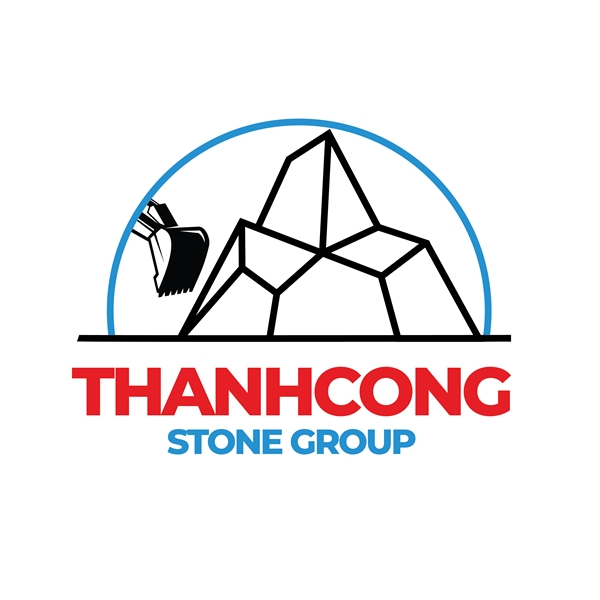 Viet Nam


Thanh Cong Mineral & Trading JSC
Eatablished :Dec 19,1993
Main Product:

Vietnam Bluestone
Vietnam White Marble
Vietnam Milky White Marble
Vietnam Yellow Marble
Calcite Carbonate Lump
Pure White Limestone Lump
View Company profile
Product Detail
Company Profile
Product Description
Product Name

Vietnam Crystal White Marble Tile

Brand Name

Thanh Cong Stone Group

Material

Vietnam White Marble

Color

Pure White with Fine Grain and Sparkle

Finish

High Polished

Piece Size

100x100; 150x150; 200x200; 300x300 mm; 400x800 mm

300x600; 400x400; 500x500; 600x600 mm; Customized Size.

Thickness

12-50mm

Application

Exterior: Balcony; Wall; Landscape; Garden; Sidewalk Road;

Swimming Pool; Antique Street

Quality Control

Color Difference Control

Size Tolerance: ± 1 mm

Checked Piece by Piece

Packaging

Carton Box and Wooden Crate

MOQ

300 m2

Supply Ability

3,000 m2/ month

Delivery Detail

10-15 Working days after order confirmed
Our Services
Company Information
Dear customers!
亲爱的客户!
THANH CONG STONE GROUP is one of the first enterprise doing mining and processing stone in Quy Hop district – Nghe An Province – Vietnam from 1994, also well known as the first company which build up the foundation for stone business in Nghe An - Vietnam.
THANH CONG STONE GROUP 是越南义安省葵合县最早的一家从1994年从事石材开采和加工的企业之一,也是众所周知在越南义安省建立石材业务基础的公司。
A long side of Build-Up and Development, our company has been granted to own some quarries of Crystal White Marble, Yellow Marble, Milky White Marble, Bluestone and Grey Limestone! We also have 5 factories located in different areas in order to provide the best solution for exportation!
经过长期的建设及发展,我司已被允许拥有一些采石场:水晶白、黄色、乳白大理寺,青石,石灰石和灰色石灰石。我司还拥有5家工厂在不同的地区,以便提供最佳的出口解决方案。
We do supply a wide range of Vietnam natural stone products as below:
我司提供如下各种越南天然石材产品:
· Crystal White Marble Slab/Tile - 水晶白大理石(平板/砖)
· Milky White Marble Slab/Tile - 乳白大理石(平板/砖)
· Yellow Marble Slab/Tile - 黄色大理石(平板/砖)
· Bluestone Tile - 青石砖
· White Limestone Lump - 石灰石(块)
· Stone Panels - 石材镶板
· Grey Limestone Aggregate/Dust. - 灰色石灰石(骨料/粉)
· Granite Aggregate/ Dust - 花岗岩(骨料/粉)
· And other natural stone products... - 其它天然石材产品
We have been committed to build long-standing and sustainable business relationship with the customers, hence we provide a profitable and reliable service at the most competitive prices.
我们一直致力于与客户建立长期和可待续的业务关系,因此我司以最具竞争力的价格提供有利可图的服务。
If you are interested in our products, please do not hesitate to contact us.
您若对我们的产品感兴趣,请不要犹豫与我们联系。
We hope to have chance to cooperation with you!
真心希望有机会与您合作!
Contact Person!
1. Mr Ken (Hoang Ngoc Khanh) - Sales Manager
Email: thanhcongmarble@gmail.com Cellphone/WhatsApp/Wechat: (+84) 982906789
2. 阮小姐
中国职员 - 邮件:sale.thanhcongmarble@gmail.com 或 1945685442@qq.com
微信: quynhchi29417 QQ:1945685442.  电话: (+84)979225531

Thank you!
感谢!
Head Office: Tecco B Tower – Quang Trung – Vinh City – Nghe An – Vietnam
Tel: (+84) 94111 6868

Factory No1: No1 Quy Hop Town Industrial Zone - Nghe An – VietNam.
Tel: (+84) 238 3883971 - Fax: (+84) 238 3883321.

Factory No2: Truong Thach Industrial Zone - Nghi Loc District - Nghe An - Viet Nam.
Tel: (+84) 238 3792299 - Fax: (+84) 238 3792288.
Quarry Partner in Vung Ang:
Hong Son Granite Quarry – Ky Phuong – Ky Anh – Ha Tinh – Vietnam
Quarry Partner in Nghi Son:
Truong Lam Limestone Quarry – Nghi Son – Tinh Gia – Thanh Hoa - Vietnam
FAQ
1. Where is the location of your company ?
No1 Quy Hop Town Industrial Zone - Nghe An Province - VietNam
越南、义安省葵和镇1号
2.What are your main products ?
Our products including bluestone, vietnamese white marble, vietnamese wooden vein marble
我们的产品包括青石,越南白色大理石,越南木质静脉大理石
3. How much is the MOQ for an order of your product?
An order is usually 1*20 GP that can pakages 400-600 sqm
4.How long for the delivery time?
The time of the delivery is about 15 days after receiver the deposit or L/C
交货时间为收到存款或信用证后约15天
5.What is your payment terms?

We accept 30% TT in advice ,and the balance after receiver the copy of B/L or L/C at sight.