Black Marble Carved Lions Sculpture
view more
Material:
Stone Name:
Black - Marble
Origin:

China
Contact supplier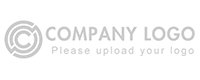 China
BEIJING F.X STONE CO., LTD
Main Product:
View Company profile
Product Detail
Company Profile
Beijing Feixiang Architecture Artistic Sculpture Co., LTD ( 2008 years Beijing Olympic Gamesis manufacture factory )one of the largest stone carving manufacturers in China. We are located in a suburb of Beijing, China, just a half hour from the airport. Over the last 20 years Beijing Feixiang has achieved a high degree of success and recognition for superb quality because of our excellent design staff, highly trained stone cutters and carvers, and state of the art equipment. We are proud to be the exclusive resource for two world class universities located here in China, Central Academy of Fine Art University and Tisinghua University, with whom we work in cooperation to achieve remarkable results. In addition, our work can be found adorning the estates of political and economic leaders, corporate headquarters, public spaces as well as International games and other venues too numerous to mention. We would like to encourage you to take a close look at our web site and begin to appreciate all the possibilities we can offer you for your next project. Whether it be fine art, architectural embellishments both inside and out, garden features, monuments, or most anything cut from stone, we are ready to assist you with its design and manufacture. Please contact us for prompt efficient service!
Recommended Stone Sculptures, Busts Products