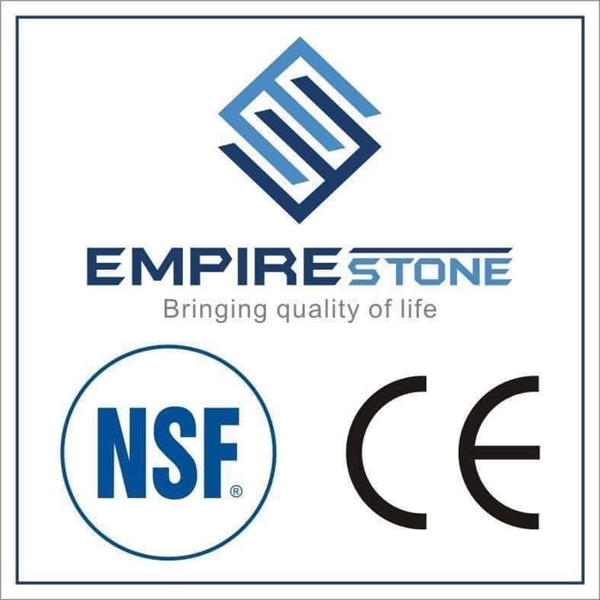 Viet Nam

Empirestone Quartz Vietnam Phu Son JSC
Eatablished :Dec 28,2000
Main Product:
Vietnam Artificial Stone, Vietnam Quartz Slabs, Vietnam Quartz Surfaces, Quartz Vietnam, Vietnam Engineering Stone, Viet Nam Quartz Stone Viet Nam
More
Less
View Company profile
Product Detail
Company Profile
Phu Son Joint Stock Company manufactures artificial stone quartz for use in furniture, office and retail spaces, countertops, worktops and other applications. Our company is a direct producer.
Please contact us by link website:
or about our product http://phusonstone.com/en/product/
Artificial stone of Empirestone of our PhuSon Company quartz origin is created from the mix about 90% quartz powder and other additives. Natural quartz powder is sintered by plastic polymer with components which create color by Vacuum Vibration Press (VVP).
Products created with the following properties: High hardness; Structural solid; Ability Waterproofing; Scratch resistant; Easy to clean. The product has been tested by the standard, certification in good standing.
Product information:
Each Slab: Thickness 2 cm or 3 cm.
SIZE 2: 127"-63" or 1600x3200

There are many designs, colors and textures to customers can choose.
The company is the production and sale of original products, artificial stone quartz. The process of expanding the market, we hope to collaborate exchange, interest from customers.
If you have any questions, please contact us
Email: empirestone2017@gmail.com
PHU SON JOIN STOCK COMPANY
Empirestone - Bring quality of life
Zone 7, Phu Thu Town, Kinh Mon District, Hai Duong Province, VietNam
Tel: (84) 320 382 1688
I look forward to hearing from you.
I hope that we can do business together
Recommended Quartz, Engineered Stone Products
Buyers' Request

Roy***Wrote:
I am looking for Engineered Quartz Stone.

Pat***Wrote:
Do you do finished countertops? Looking for pricing on 7 ,885.65 sq feet of 2cm finished quartz countertops with dropin sink holes. color would be the sparkle grey quartz you have above.

Bog***Wrote:
Hello, I'm going to be in Hanoi on August 19th through August 24th and interested in visiting your manufacture to order trial 20' container of artificial quarts slab. If everything goes well I'm interested in buying at least 5 containers every month. Please send me your ecatalogue with prices. Thank you

Win***Wrote:
Hi I would like to get more information on your 3cm quartz slab, size at least 3200mm x 1600mm. What is the lead time for production and estimate time for arrival to New York. Thanks

Nat***Wrote:
Dear We are looking for the supplier that do man-made quartz in Vistnam. Because our China have not advantages to export the quartz to U.S.A. and most of our clients are requring quartz to finish their project. Please send your company catalogo to my email add. We can talk more. Or, my wechat number is zhuangweixiang. You can add me if you use wechat. Thank you. Best regards,

Mar***Wrote:
Dear Sirs i'm from Athens Greece. We are interested for the above product for the public floor area in an airport which needs 1360M2 in dimentions 600x600x15mm(or 20mm) Is this product suitable for such a heavy traffic? Please send me all specifications and certificates(CE, ISO, DOP). It is good to know that it is necessary CE certificate.Without it we can't import any product. Please send me your Quote for products delivered in Pireus-Greece (or port of? ) if you can't quote it in Pireus i need packaging data as.M2/pack, Kg/M2 or Kg/pack, M2/pallet, Kg/pallet. thank you in advance.