Bridge Saw - CNC Bridge Cutting Machine - Cnc Router
Type: Factory MachinesStone Slab Cutting MachinesCNC Bridge Cutting Machine
Usage: Granite, Marble, Limestone, Artificial Stone, Basalt, Quartzite
After-Sale
Warranty:12 Months
Install and Guarantee:Customer pay for installation, Remote guidance installation
Maintenance:Remote troubleshooting
Contact supplier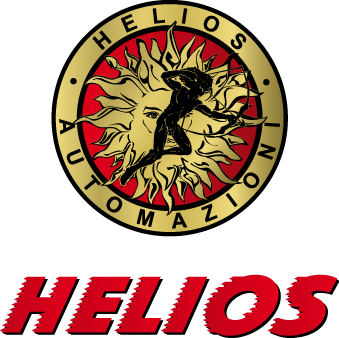 HELIOS

Italy

8YR
Helios Automazioni Srl
Eatablished :Dec 28,2000
Main Product:
Helios Five, Helios Dea, Helios Cut 500, Helios Lux , Helios Evolution, Helios Seven|
View Company profile
Product Detail
Company Profile
Machinery Function Features
Helios Cut 500 is a fast and performing 5 interpolated axes bridge saw. It has been developed for high precision cutting processes on ceramics, quartzites, as well as marbles and granites. The exclusive characteristic is the stainless steel monolithic structure, which guarantees a total endurance against corrosion and a remarkable duration over time. The bridge saw can have both manual and total automated functions thanks to the advanced levels of the software, which allow to process easily a lot of jobs such as multiple linear cuts, perpendicular linear cuts, mitering, cut of kitchen/bath tops, calibration, decorative walls, shaping, inclined cuts, net and clean cuts, roughing, scraping, fan-shaped stairs, template reading, and much more. The integrated Helios X-touch software is user-friendly and intuitive, it can be combined with Helios Photoscan, which is the slabs scanner, as well as measuring system and template reader. Together they can start the cutting process just a click away.
Recommended CNC Bridge Cutting Machine Products
Buyers' Request

Jor***Wrote:
I am looking for Cut 500 5 Axis Bridge Saw. Hello greetings. We want to open operations with a basic machinery that cut into two directions and 45. (5AXIS) we are interested in the price of the machine with installation in Miami. I Prefer contact by Mail. Thank you Jorge Labrador

Ren***Wrote:
I am looking for Cut 500 5 Axis Bridge Saw. ola favor enviar preço da maquina grato renato

Par***Wrote:
I need to know the price for this machine, thanks.

Kar***Wrote:
Hello, here karen,i am a buyer on stone contact,we are a company from China and interested in buying your stone machines. Please send me prices with photos and specifications of edge cutting machine with 45 degree tilt cutting. Thank you.