Automatic Line Granite Disc Type Polishing Machine - Slab Polishing Line Machine
$48000-63000
Type: Factory MachinesStone Surface Processing Machines Slab Polishing Line Machine
Usage: Granite, Marble, Limestone, Quartzite, Travertine
After-Sale
Lead Time: 45days
Warranty:6 Months
Install and Guarantee:Customer pay for installation, Remote guidance installation, Third-party team installation
Maintenance:Regular guidance & maintenance, Remote troubleshooting
Contact supplier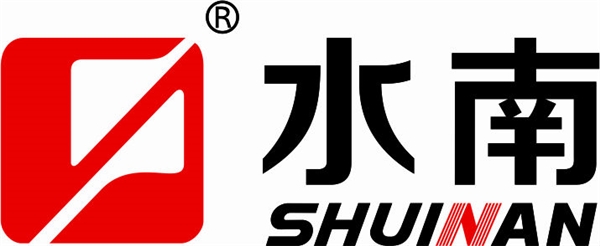 Automatic Line Granite Disc Type Polishing Machine - Slab Polishing Line Machine

China


Quanzhou Hiende Mechanical And Electrical Technology Development Co., Ltd.
Eatablished :Jul 01,1994
Main Product:
Double-Blade Mining Mchine| Diamond Wire Saw Machine| Automatic Polishing Machine| Mulit-Blade Block Cutting Machine| Shuinan| JULUN|
View Company profile
Product Detail
Company Profile
Machinery Function Features
1. Our company adopts Italian advanced design and electric control system, combined with domestic and foreign markets, developed for granite slab automatic continuous polishing machine, using ordinary resin abrasive disk or triangle plastic.
2. The machine with modern design, generous appearance, stable performance, advanced operation control system, low failure rate, high efficiency and low consumption. Suitable for continuous polishing granite slab.
3. A complete set of equipment's raw materials with high quality cast steel, Electrical components, motor and speed reducer adopts Japan, Germany brands or domestic well-known brands.
4. The whole equipment is equipped with automatic flap frame, automatic slab device, blow dry device and the transition frame. PLC control system, LCD touch screen terminal for man-machine interface to set parameters, equipment operation process with troubleshooting tips and automatic lubricating reminder system.
5. Slab conveyor belt, work speed of the transverse beam is controlled by frequency converter; polishing heads' work pressure, the grinding width of slab is adjustable within the set point .Automatic identification of slab shape, polishing heads lifting automatically according to the slab shape. The spindle system adopts advanced sliding sleeve lifting structure. Performance reached the domestic leading level.
Technical Data
| | | | | |
| --- | --- | --- | --- | --- |
| Parameters | Unit | SNMJ-16C | SNMJ-20C | SNMJ-24C |
| Polishing heads/honing units motor power | kw | 9/7.5 | 9/7.5 | 9/7.5 |
| Number of abrasives for each plate | nr | 50#-2000# | 50#-2000# | 50#-2000# |
| Belt advancement motor power | kw | 2.2 | 3 | 3 |
| Bridge travel power | kw | 7.5 | 7.5 | 7.5 |
| Slabs max. processable width | mm | 400-1050 | 400-1050 | 400-1050 |
| Polishing slabs efficiency | m2/h | 25-60 | 27.5-65 | 30-70 |
| Machine overall length | mm | 9200 | 10200 | 11400 |
| Slabs max. processable thickness | mm | 50 | 50 | 50 |
| Slab polishing speed | m/min | 0-4000 | 0-4000 | 0-4000 |
| Slabs max. processable length | mm | 4000 | 4000 | 4000 |
| Approx. Weight | Kg | 19000 | 21000 | 22500 |
| Cooling water requirement | m3/h | 21 | 23 | 25 |
| Slabs min. processable thickness | mm | 10 | 10 | 10 |
| Number of polishing heads/honing units | nr | 16 | 20 | 24 |
| Machine overall width | mm | 2150 | 2150 | 2150 |
| Polishing plates diameter | in | 8 /10 | 8 /10 | 8 /10 |
| Machine overall height | mm | 2200 | 2200 | 2200 |
| Total installed electrical power | kw | 138 | 168 | 198 |
| Conveyor belt width | mm | 1350 | 1350 | 1350 |
| Number of Dressing spindles | nr | 16 | 20 | 24 |
Processed Stone Photos
/Bpicture/Processedstonephoto/202012/temp/automatic-line-polishing-machine-e0292409-Processedstonephoto--B.png

/Bpicture/Processedstonephoto/202012/temp/automatic-line-polishing-machine-5952b878-Processedstonephoto--B.jpg

/Bpicture/Processedstonephoto/202012/temp/automatic-line-polishing-machine-a0a2f528-Processedstonephoto--B.jpg

/Bpicture/Processedstonephoto/202012/temp/automatic-line-polishing-machine-2b438cec-Processedstonephoto--B.png

/Bpicture/Processedstonephoto/202012/temp/automatic-line-polishing-machine-b8a4119b-Processedstonephoto--B.jpg

/Bpicture/Processedstonephoto/202012/temp/automatic-line-polishing-machine-75972266-Processedstonephoto--B.jpg

/Bpicture/Processedstonephoto/202012/temp/automatic-line-polishing-machine-ca0f0bab-Processedstonephoto--B.jpg
Components
motor

Cleaner

Oil storage tank

Polish heads

Double-air cylinder

Omron Relay

Blower

Warning light

Mitsubishi PLC

Yaskawa frequency conversion

operation plate

Shihlin Contactor

Flatness detection

Shilin Comprehensive Protector

gas tank
Consumables
Aluminum plate

Aluminum plate
Trade Terms
Port: XIAMEN
Delivery Details: FOB,CFR,CIF,EXW
Payment: T/T,L/C,Cash