Brembana Formaxjet Numerically Controlled 5 Axis Bridge Saw & Waterjet Cutting
€1-2
Type: Factory MachinesStone Slab Cutting MachinesCombined 5 Axis Saw & Waterjet Cutting
Usage: Granite, Marble, Limestone, Slate, Onyx, Artificial Stone, Basalt, Quartzite, Sandstone, Travertine
After-Sale
Lead Time: -
Warranty:12 Months
Install and Guarantee:Remote guidance installation, Third-party team installation
Maintenance:Online software upgrade, Regular guidance & maintenance
Contact supplier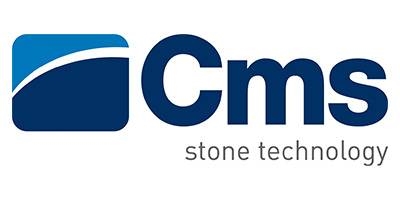 Brembana Formaxjet Numerically Controlled 5 Axis Bridge Saw & Waterjet Cutting

Italy

CMS Spa
Eatablished :Dec 31,1968
Main Product:
Granite Cutting Machine| Cnc Machining Centers| Marble Cutting Machines| Waterjet Cutting Machine| Cutting Machines| Bridge Sawing Machines|
View Company profile
Product Detail
Company Profile
Machinery Function Features
brembana formax jet is a Numerically Controlled 5 interpolated-axis bridge saw equipped with tilting head and fixed table. It can carry out any type of machining, cutting (straight or shaped, vertical or inclined), 3D profiling and milling operations, on marble, granite, composite stone, and ceramic as well as stone blocks.
The machine is equipped with an abrasive waterjet cutting head that, working in combination with the diamond disk, enables automating natural and composite stone slab cutting operations when interfering cuts and internal angles are a factor. The AWJ head, integral with the main head, allows variable and small radius cutting, which would be impossible with just the diamond disk.
Technical Data
| | | | |
| --- | --- | --- | --- |
| Parameters | Unit | brembana formaxjet | brembana sprint jet |
| Y axis stroke | mm | 3200 ÷ 7200 mm | 3200 ÷ 7200 mm |
| Max. workable thickness with blade or waterjet | mm | 200 mm | 200 mm |
| Spindle motor power | kw | 18,5 | 18,5 |
| A-axis rotation | ° | ± 270° (540°) | ± 270° (540°) |
| Z axis stroke | mm | 700 | 600 |
| C-axis rotation | ° | +8° -90° | +8° -90° |
| X axis stroke | mm | 3800 | 4250 |
| Waterjet pump power | kw | 22,5÷ 45 | 22,5 ÷ 45 |
Processed Stone Photos
cutting
Work Example
This machine can be customized to the customer's needs, it is the winning solution for every fabshop:


kitchen countertops


vanity tops


wall panels for interiors and exteriors


flooring


doorsteps, staircases and thresholds


street furniture


Components
electrospindle
Consumables
disk or tools