Forklift Loader, Lift Truck Loader for Stone Blocks, Block Loader
Type: Quarry MachinesQuarry Heavy EquipmentsWheel Forklift Loaders
Usage: Granite, Marble, Limestone, Slate, Onyx, Basalt, Quartzite, Sandstone, Travertine
After-Sale
Lead Time: stock
Warranty:12 Months
Install and Guarantee:Remote guidance installation
Maintenance:Online software upgrade, Regular guidance & maintenance, Remote troubleshooting
Contact supplier

WSM

China

Fujian Wei Sheng Machine Development Co.,Ltd.
Eatablished :Dec 26,2000
Main Product:
Forklift, Wheel Loader, Forklift Truck, Crane, Double Blade Mining Machine, Marble Gang Saw|
View Company profile
Product Detail
Company Profile
Machinery Function Features
1. The supercharge of international first-class quality engine has 375 horsepower, the torque reserve is large,the work is strong and powerful.
2. The international advanced electric liquid shift gear box,all the gears adopt the helical structure,the transmission efficiency is high, the noise is low. The gear arrangement of the first three and after three, with KD shift function , high operation efficiency.
3. The company adopt the patent technology which is full hydraulic double-road braking,the original import brake original product, the brake is safe and reliable.
4. The tire is equipped with 24.00R35 radial steel tire. The maximum carrying capacity of the single tire is 55tons, which is more suitable for the complex working conditions.
5. Pilot control: The full hydraulic flow amplification steering operation is high and flexible.
6 WSM adopt the intelligent patent technology and digital wheel forklift loader ,humanized interface,remote management system of comprehensive use of record equipment,to provide remote fault diagnosis of electronically fleet management.
7、Using the composite movable arm structure,the super heavy load design,plate thickness,high strength. The key components are designed by finite element analysis to ensure that all kinds of dangerous conditions are met.
8、Adopt centralized lubricated, ensure the lubrication points are lubricated timely, reduce power loss and prolong the life of the equipment.
9、The transmission shaft adopts multe-section transition to enhance the strength and improve the service life of the transmission shaft. Among the steering shaft adopts to handle distribution, at the center of the articulated in any steering Angle.universal joint and forming of transmission angle are equal, get the best output effect.
Technical Data
| | | | | | | |
| --- | --- | --- | --- | --- | --- | --- |
| Parameters | Unit | WSM951T8 | WSM961T23 | WSM973T32 | WSM976T42 | WSM988T50 |
| Gross Power | 7 | 162 | 175 | 175 | 213 | 247 |
| Hydraulic System Factory Fill | 36 | 220 | 280 | 350 | 500 | 500 |
| Maximum loading | 26 | 18000 | 23000 | 32000 | 42000 | 50000 |
Software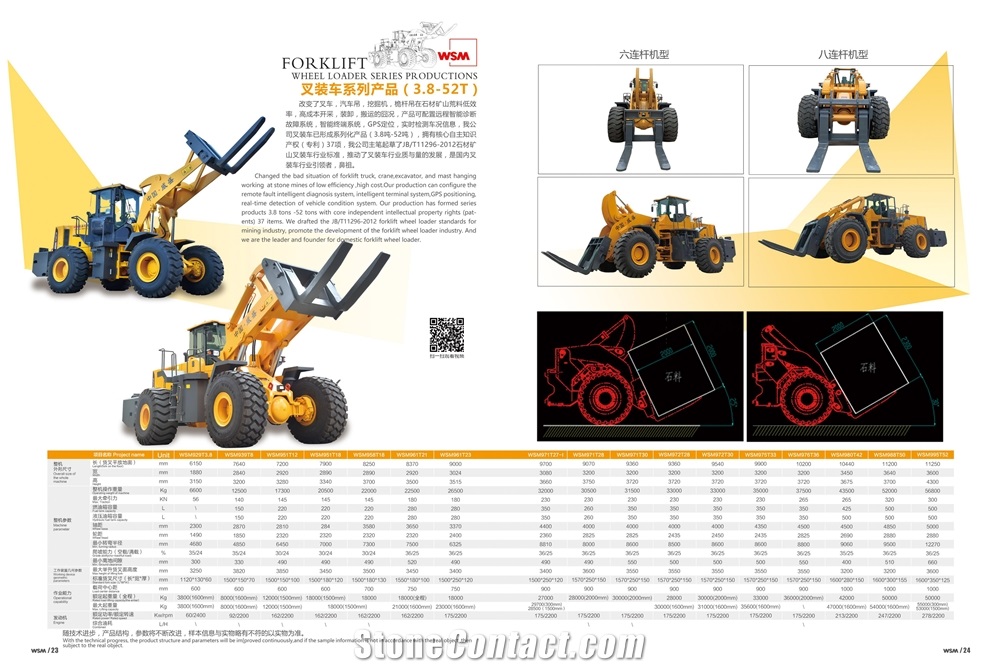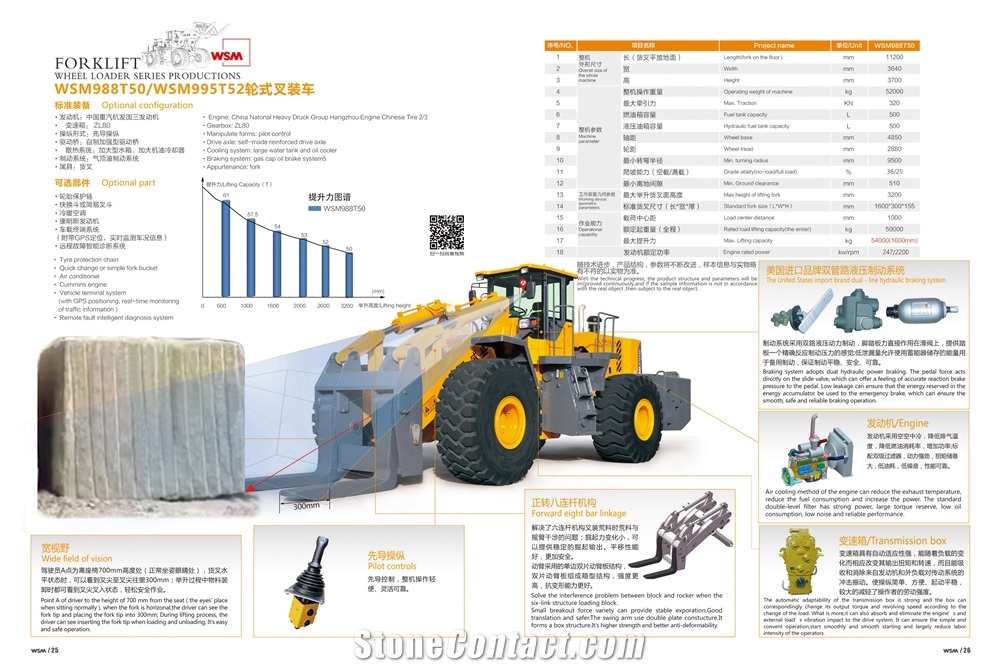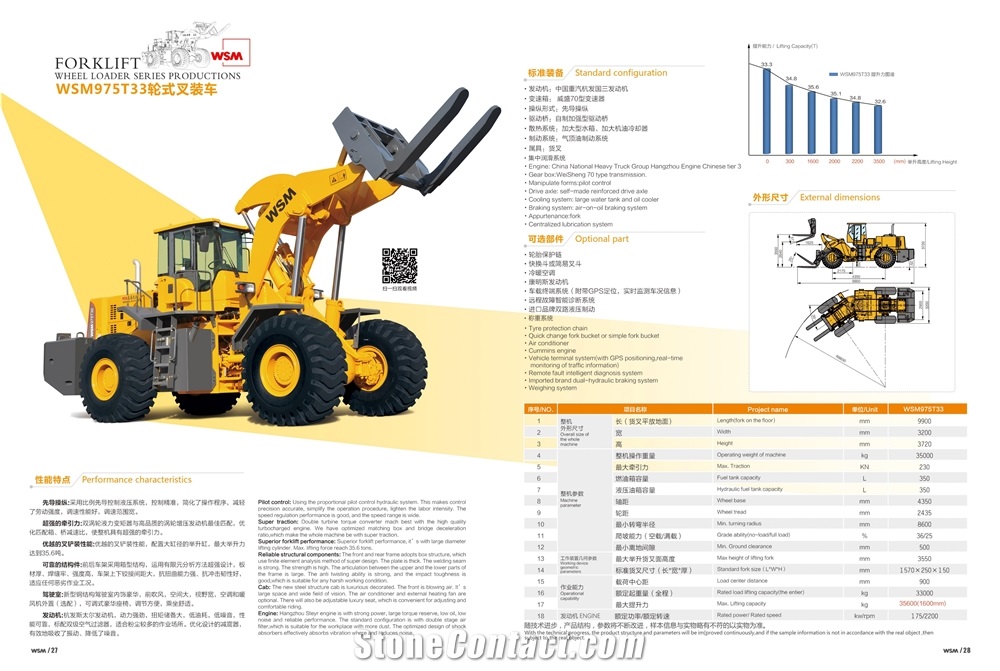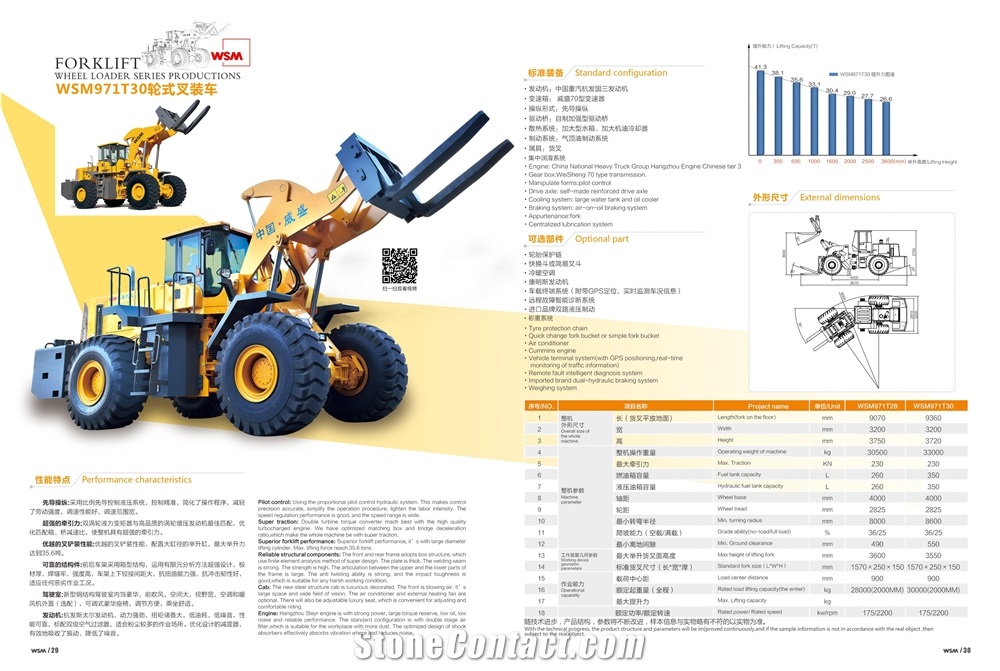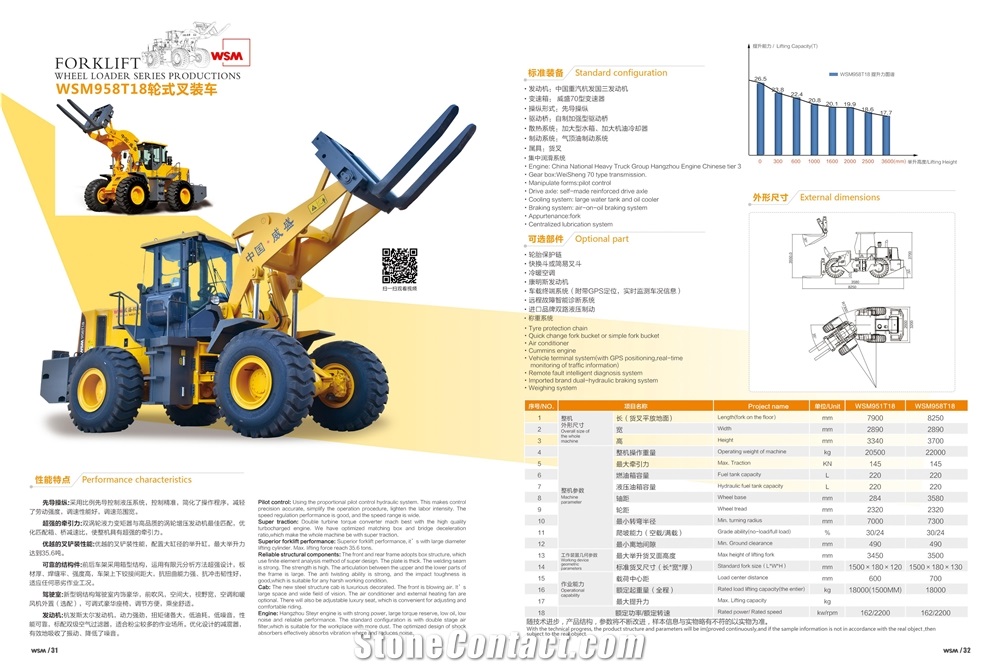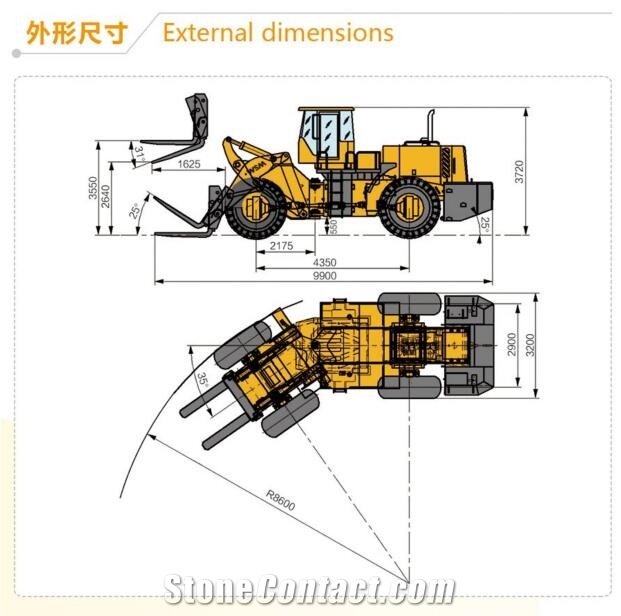 Work Example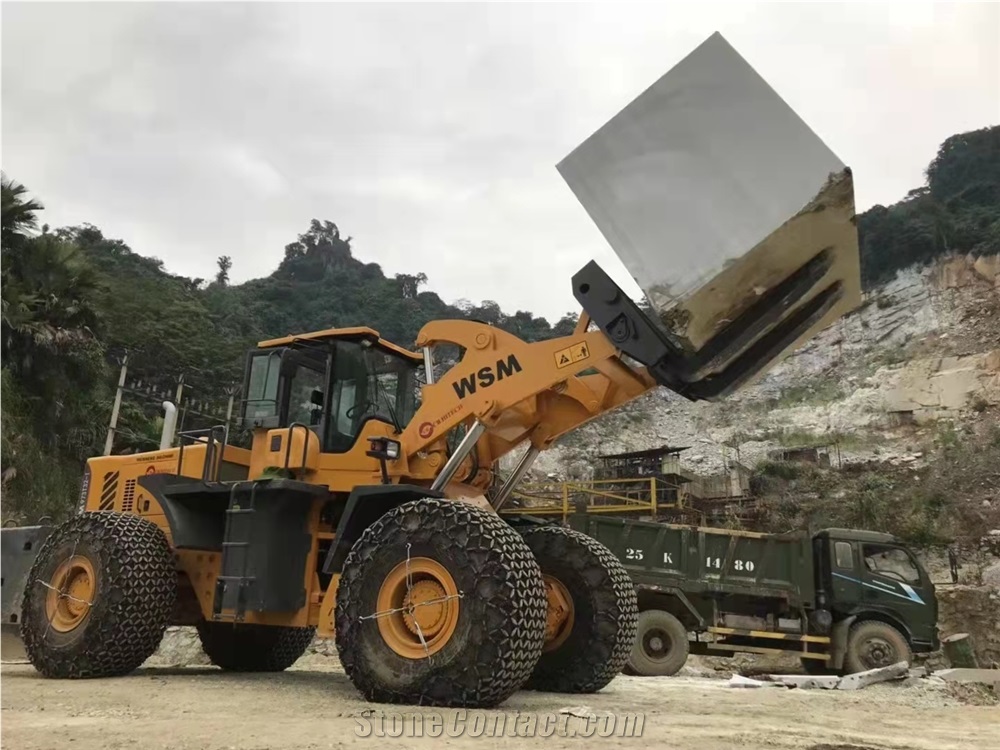 Components
Line hydraulic brakng system

Transmission Box

Forward 8 bar linkage

Engine
Consumables
fork
Recommended Wheel Forklift Loaders Products
Buyers' Request

How***Wrote:
Hi, I am interested with Caterpillar 988h - Loader Block Handler. Would like to know USD costs and cost to ship to USA - California.