Fratelli Poggi Tivoli Travertine Quarry
view more
Material:
Stone Name: Travertino Tivoli, Tivoli Travertino Bianco, Travertino Romano Bianco(See material detail)
White - Travertine
Origin:

Italy
Contact supplier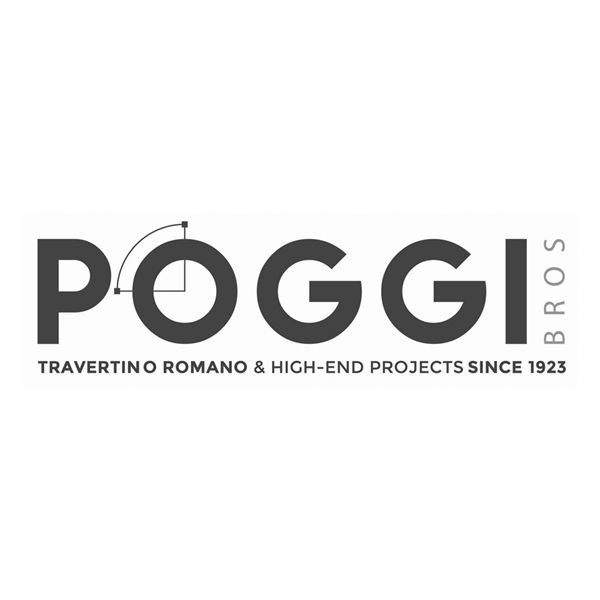 Italy

Fratelli Poggi Srl
Eatablished :Apr 28,1923
Main Product:
Roman Travertine, Marble, Finishes, Blocks, Slabs, Tiles
More
Less
View Company profile
Product Detail
Company Profile
Recommended Travertine Products
Buyers' Request

Tin***Wrote:
Where can I purchase your travertine in Florida, U.S.? Thank you.

Rox***Wrote:
Greetings, I am writing to you for some information. We are in the process of building a project in an area of high heat and humidity at a quantity of 20 000 sq. ft. of stone. The stone will be used for façade, deck and a chlorinated swimming pool. We will need assurance that the stone would not be affected or discolored by the chlorinated water. Please provide us with some answers to the following questions: 1) Would the 20 000 sq. ft. come from the same lot? It is important for us to have consistency with overall color and veinage. 2) Once the order is placed, what is the shipping time line? 3) What is the largest slab size you would have available? Also, we would like to know the FOB costs according to slab sizes. Please provide all quotes in US dollars. We would require samples in honed, chiseled and sandblasted finishes and ask that they be received by July 10th for a construction meeting. Thank you in advance and we look forward to hearing from you.

Sop***Wrote:
I am looking for Fratelli Poggi Tivoli Travertine Quarry.

Ale***Wrote:
Good day, Fratelli Poggi 4 years ago we already had an order with you , I believe .. In any event We are ceramic tile importers and have a specific job of travertino I would need the best price possible and delivery time ? I have another specific project to do and require some Travertino Ciaro some polished and filled and some unpolished and unfilled (rough) … 18 Pcs of [ 2cm x 30cm x 145cm } Travertino Ciaro filled and Polished 20 pcs of [ 2cm x 33cm x 145cm ] Travertino Ciaro unpolished and unfilled (rough) 80 pcs of [ 1.5cm x 30cm x 30cm ] Travertino Ciaro unpolished and unfilled (rough) Bien a Vous / Regards 

Ama***Wrote:
Dear Sir/Madam, This is AmanDhiman from AE. I'm looking for products with the following specifications: Size : 1000 mm x 500 mm or 800mm x 400 mm Quantity : 3400 Sqm Light Travertine Numbered Clear Gel Filing WaterProof from back

Gre***Wrote:
I am looking for Classic Ivory Travertine (NOT NAVONA) 12 x 12 x 1cm honed. Only 150 sf but important to try and match an existing job.

Thi***Wrote:
Dear We are a trading company with offices in Brazil, China and the US. Please send us a quotation for the following products: • 1 container – Classic Roman Travertine filled • 1 container – Classic Roman Travertine not filled If you have any questions, please feel free to contact me. Sincerely,

Gab***Wrote:
Dear Sir, My name is Gabriel Chomnalez from Novecento Company. I get in touch with you to introduce us and request travertine quote. Our company imports and sells Travertino in South America, (Brazil, Argentina and Uruguay). We only sell to construction companies and architects. We import hundreds of tons of travertine from Turkey. We would like to quote the following products: 1,2x30cm Free Lengh- Cross Cut Light- Filled Honed 1,2x61x61cm Cross Cut Light- Filled Honed 1,2x40,5x61cm Cross Cut Light- Filled Honed 2x30cm Free Lengh Rough Rustic light Soon we will be in Turkey and we want to take advantage to visit travertine quarries in your country. We will be at the Izmir fair, and then in the first days of April 2018 we plan to visit you. Please send us the Quotation requested and let me know if you will be there in the first days of April 2018. Best regards, Atenciosamente, Atentamente

Joa***Wrote:
Good morning I'm writing from Poland. We run a garden stone store and we would like to expand our offer with other aggregates, stones and grits. I would like to ask you for a commercial offer of products. I'm interested in bulk quantities and big bag quantities. We would like to cooperate with us

Kha***Wrote:
Hello. I am looking for Travertine from your Quarry. the finish im looking for is vein cut honed unfilled. quantity requirement is 900 square meters. size is 60x90x3 also, vein cut honed unfilled. quantity 400 for windows frames width 30 and thickness 3 cm. would appreciate you reply. thank you Khaled

Yog***Wrote:
Hello, Please provide price for 4 to 8 blocks of white / beige travertine in block dimensions as under:- 1. 320cm wide x 165cm height x 150cm depth 2. 320cm wide x 90cm height x 150cm depth Regards,

Tam***Wrote:
Hello, I am looking for a block of Travertino with beige color, more or less paralell layers, but not much of silver veins. The dimensions should be 320 x 160 x 58 cm. Qarry.cut surface is enough if it provides the given dimensions. The block should be free of any cracks, because it would be installed as a table with just one leg in the middle. The layers should be paralell to the 320 /160 side. Please send me a quote for it asap. With thanks and best regards, Tamas

She***Wrote:
Dear Sirs: 1.) Is your stone suitable to be used on the outside of a commercial office building? 2.) Is your quarry able to cut your stones according the thickness and size that we need? 3.) Is your stone polished? 4.) What is your average price per square meter? 5.) Would you be able to supply workers or advise us on who to use for installation? 6.) How long would it take to supply us for a 11,000 square foot building located in Atlanta, Georgia USA? 7.) Are samples available and how long would it take to receive it? I look forward to your reply to my questions. Thank you,

Rah***Wrote:
Hi. We are looking for beige and silver line TRAVERTINE blocks around 350 to 400 tons, and on the same subject i have planned few quarries by coming week to Rome. would appreciate your response to my mail along with image of finish slab to understand the finish and availability of block to above mention quantity. Thanks