Tan Brown Quarry Buvpet Karim Nagar
view more
Material:
Stone Name: Tan Brown(See material detail)
Brown - Granite
Origin:

India
Contact supplier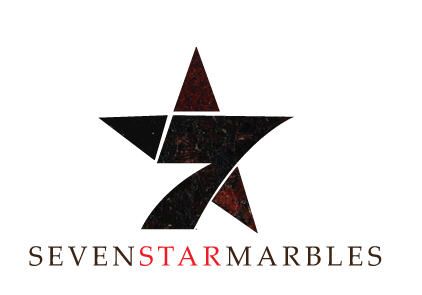 India
Seven Star Marbles Pvt Ltd
Eatablished :Dec 31,2000
Main Product:
Marble, Granite, Sandstone, Limestone, Slabs, Tiles
More
Less
View Company profile
Product Detail
Company Profile
Supply Ability 1000 to 2000 Cubic Meters Monthly Min. Order 50 to 100 Cubic Meters Port Kakinada, INDIA Place of Origin India - ANDRA PRADESH
Recommended Granite Products
Buyers' Request

Pre***Wrote:
We Need Tan Brown Cutter Size Blocks for Exports

Ism***Wrote:
We need best price for blocks Best regards

Jef***Wrote:
Dear Sir, We checked your introduction and be very interested in your products, could you please kindly send us your pricelist for our reference, one of our friend is interested in your products,they want to look for some material, Could you please send me your different material for our checking. We are seeking good opportunity with your company. thanks. Your faithfully Jeff

Ser***Wrote:
Dear Sirs. For our project in Russia, Nighniy Novgorod we are looking a granite for facade like your factory produce in tiles with the following dimensions: 1. Tan Brown. Tiles 600x300x20mm - 244 sqr.m. Polished. 2. Absolute Black. Tiles 600x300x20mm - 40 sqr.m. Polished. 3. Steel Grey. Tiles 600x300x20mm - 360 sqr.m. Polished. 4. Peacock green. Tiles 600x300x20mm - 150 sqr.m. Polished. Please quote on FOB conditions.

Che***Wrote:
Dear Ashish Jindai, This is the Russian stone company "*** Stones". We want to inform you, that we are looking for new partners for our business. It is a well-known fact, that the quality of the Indian stones is high and much-talked about. For better understanding, could you please answer the following questions: 1) Could you send us the catalog of the stones, produced in your company? 2) What type of facilities do you use for stone processing? Italian? 3) Does your company have its own quarrel? 4) What stones are always available? Marble and granite? Thank you for understanding, Best regards

Yah***Wrote:
Hi we are interested in tanbrown blocks.

Muh***Wrote:
Please send me a quote

Cri***Wrote:
Hello, Iam from Romania. Please send me the prices for Tan Brown 60x60x1.5 cm -300sqm, or 61x30.5x1cm- 300sqm 130x33x2cm- 32 pices 130x16x2cm - 32 pices Best Regards,

Moh***Wrote:
Dear Sir, I am the owner of Elbanan sons for marble and granite I would like to ask about the prices of blocks in m3 for the colors that you can supply Thanks in advance

Mic***Wrote:
Dear Sirs, Please send us your best offer for 3000m3 of Tan Brown, medium to small size of blocks. BR Michael

Abh***Wrote:
Dear sir, We are looking for granite details Stone: Granite -one side polished size 9 ft * 5.5 * 3 cm preferably Origin: Indian colors: Available with you Purpose: Resale Please quote with your regular varieties and brochures, if available., Kindly mention the capacity of above variety & sizes for 20 FCL Regards