Salisbury Pink Granite (R) Quarry
view more
Material:
Stone Name: Salisbury Pink Granite(See material detail)
Pink - Granite
Origin:

United States
Contact supplier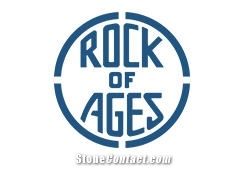 United States

Rock of Ages Corp.
Eatablished :Dec 30,1884
Main Product:
Bethel White, Barre Gray, American Black Granite, Bethel White, Agate Granite
More
Less
View Company profile
Product Detail
Company Profile
Recommended Granite Products
Buyers' Request

Shi***Wrote:
I am looking for Salisbury Pink Granite 1. Flamed finish , 1 1/2" thick, Various sizes 2. App. 300 ft2 cut to various sizes or slabs 76x80 3. FOB or delivered to our shop in NJ This is an immediate requirement. Thanks

Van***Wrote:
HELLO JOE, I AM VANNESA,I AM LOOKING FOR SALISBURY PINK GRANITE QUARRY.I'D LIKE TO KNOW WHERE YOUR QUARRY'S LOCATED AND HOW MUCH IS ONE CUBIC METER OF THIS GRANITE?CAN YOU TRANSPORT THE GRANITE TO CHINA AND HOW MUCH OF THE TRANSPORTATION EXPENSES? WAITING FOR YOUR REPLY YOURS SINCERELY VANNESA

Shi***Wrote:
We are looking for app 210 ft2 of 1 1/2" thick Salisbury Pink Granite in 1. slab sizes app. 72"x72"...3 pcs. 2. slab sizes app. 76"x57"...2 pcs 3. Treads app. 72"x11"...... 7 pcs Thermal finish Pl. advise the pricing , delivery time and the freight to our factory in NJ Thanks 

Cob***Wrote:
Hello, do you sell stone for landscaping? Crushed, or individual? If so do you have trucking available? Thank you, Coby.

Rit***Wrote:
Hello Joe, I am Ritika Sangroya from ILF consultants, Inc. We are seeking for the wholesome supply of granite blocks for our tunnel project in Washington State. Would it be possible for you to send the specifications and pricing of granite blocks available? Please free to contact me for any other information. Have a good day! Kind Regards, Ritika Sangroya