Gardenia White Granite (R) Quarry
view more
Material:
Stone Name:Gardenia White Granite(See material detail)
White - Granite
Origin:

United States
Contact supplier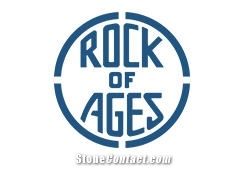 United States

Rock of Ages Corp.
Eatablished :Dec 30,1884
Main Product:
Bethel White, Barre Gray, American Black Granite, Bethel White, Agate Granite
More
Less
View Company profile
Product Detail
Company Profile
Recommended Granite Products
Buyers' Request

Mar***Wrote:
I am looking for a stone that is suitable and meets all of the following criteria: 1) Whitest appearance possible 2) 4cm thick MAXIMUM (no thicker) 3) Panel size 30"x60" 4) Available within a 500 mile radius of Atlanta Georgia 5) Suitable for use as an exterior building cladding able to resist the Georgia climate 6) Petrographic Analysis, Exemplars, and ASTM data available (must be provided to demonstrate suitability for application and climate)

Kar***Wrote:
Hello, here karen,i am a buyer on stone contact,we are a company from China and interested in buying your stone block. Please send me prices with photos and specifications of final slabs products. Thank you.

Bry***Wrote:
I NEED 120,000 OF 3/4" X 24" X 48" AND 24" X 24"

Sha***Wrote:
Hello I am looking for a large piece of alabaster for a sculpture I have been contracted to make. It needs to be 2'x2'x3'. do you provide pieces that size? What would cost be including delivery? Thank you
Tut***Wrote:
I am looking for Gardenia White Granite (R) Quarry.300sq meter for tiles 12x24in 20mm. to ship to alberta canada.quote cost plus delivery.

Emm***Wrote:
We are interested in purchasing granite from your company to sell in Kansas City Missouri. We have read the "how to buy" portion of your website, however, we have other questions as well. Will you send a sample board of the products you have so our customers may see and touch what they want to buy? along with a pricing list, Who pays the import/export fees? and lastly do the samples you might provide cost and if so how much? Please give us a call or email Thank you,

Mr.***Wrote:
Inquire about FOB price sample request

Bob***Wrote:
Looking for price on 324 tons of rectangular stone 2.5 tons@, 2.5 feet height. Delivered to Old Field, NY.