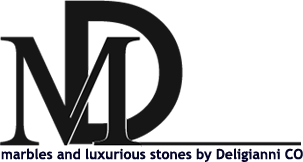 Marmara Deligianni Marble

Greece
Company Description
The company Deligianni Marble was founded by George Deligianni in 1972 and was active in the trade and processing of marble. In 2000 took over the business administration his son, Stylianos Deliyiannis who was involved in granites and from 2006 to Technogranite, technomarmara and decorative stones.
The head office and showroom is located in the industrial area of Koropi, where you will find marbles whose their natural beauty, particularly earthy colors and their stability in time will satisfy your aesthetic.
Our company has always aimed to serve the customer with the right quality and variety of marbles and granites and consistency in delivery at competitive prices. Our aim is the highest possible quality, competitive prices, flexibility, adaptability, continuous modernization of our machinery and specialized staff to properly serve our customers' needs (professionals and individuals).
This is a well organized unit with excellent mechanical equipment (modern marble cutters, granite and technogranite, mourelomichanes, cutters and forklifts).
We maintain long-term partnerships with architects, construction and engineering companies.