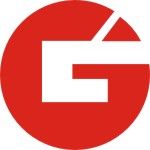 Goal Well Stone Co., Ltd.

China
Company Description
Goal Well Stone Company Limited is based in Yunfu covering more than 35,000m2 . With over 20 years' experience in stone business, Goal Well has a good reputation for delivering high quality product and stone-work throughout China and Southeast Asia. The monthly production capacity is approx. 20,000 m2 of customized-size and 30,000 m2 of random-slab. The product quality standard is recognized by attending 'ISO 9001' Quality Management Systems-Requirements'. It enables to offer stable good supply, carry out quality control and help client to cope with the demanding project.

Onsite Check
The supplier's company certificate has been verified by StoneContact.Com.

Verified Supplier
International Name
Local Company Name
Company Establish Date
Business License
Trade License
Existence Image
View More Project Show