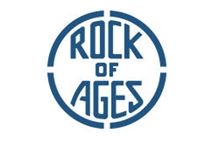 Rock of Ages Corp.

United States
Company Description
Granite is among the oldest rock on earth. Hidden deep beneath the grounds surface, granite reveals itself only after the softer, upper layers of dirt and rock have worn away, allowing its strength and power to be unveiled.
Granite is a rock of the ages - a rock that has withstood the test of time.
Founded in 1885 in Vermont, Rock of Ages owns and manages quarries in several states and countries. These quarries produce the highest combined volume of dimensional granite in North America.
Rock of Ages has set the standard in stone worldwide. No matter the project, we offer legendary quality, block size and fast delivery right from our own quarries.
No one is more experienced at providing the highest quality granites and versatile service than Rock of Ages. And, no one stands behind its products and materials like Rock of Ages.
Onsite Check
The supplier's company certificate has been verified by StoneContact.Com.

Verified Supplier
International Name
Local Company Name
Company Establish Date
Business License
Trade License
Existence Image