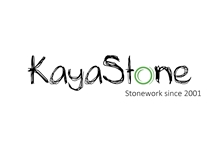 XIAMEN IDWO TRADING CO. LTD

China
Company Description
卡亚石材成立于2006年4月1日,位于厦门市和水头石材镇商业中心,是目前最受欢迎,规模最大的国际石材贸易中心。
We have Granite and quarry resources with abundant stone material stocks, with good price, consistent quality and quantity in supply to guarantee your projects in a good situation of material and delivery time. Meanwhile, we take over more and more marble projects, from architects, governments, real estates, wholesalers and retailers. The finished products we can produce is the walling cladding ,flooring water jet, mosaic art or bathroom, column, carvings, countertop, any stone works that stone related to we had been dealing with and focus on the professional service.
We Kaya stone choose special marble and granite to import and service our customers and our trading company friends too. We mostly export finished marble products and granite products as well as slab and block export. We kaya stone welcome your inquiry and cooperation to be a long term strategic business partner.
Onsite Check
The supplier's company certificate has been verified by StoneContact.Com.

Verified Supplier
International Name
Local Company Name
Company Establish Date
Business License
Trade License
Existence Image