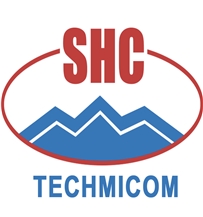 VIET NAM TECHNOLOGY MINERAL JOINT STOCK COMPANY

Viet Nam
Company Description
Dear Our Valued Customers,
Wishing your business is great now!
We, Viet Nam Technology Mineral Company Limited is the member of SHC GROUP in Vietnam. We are the leading exporter on Pebble and Building stone. We was established 2013 and after over 07 years we have become a leading brand in domestic as well as abroad Market for Stone.
We have factories in North and Middle of Vietnam. We are specialized in manufacturing Pebble stone and Building stone. The product is made of multi-material such as limestone, calcite, granite, basalt, sandstone, etc.it is used much for home & garden decoration or project of park, building.
About the Pebble Stone, we have wide range of size and color. it is much used for decoration of tree pot, swimming pool, aquarium, purify water filler, brick making, wall.
*Color: Snow white, Black, Grey, Green, Yellow, Pink
*Size: 2-3mm, 2-4mm, 5-7mm, 7-9mm, 10-15mm, 15-20mm, 20-30mm, 30-50mm, 50-80mm
*Packing: 10kg, 15kg, 20kg, 1000kg, 1200kg, 1300kg, 1400kg
*Loading: 20-28 metric tons per container 20feet
About Building Stone, we have multi-choice in color, size and material. The product is much used as roof tile, wall tile, landscaping in park, swimming pool, step in garden
*Material: Limestone, Marble, Calcite, Granite, Sandstone
*Color: White, Black, Grey, Blue, Yellow
*Size: 300x300x20; 300x600x20mm; 400x400x20mm, 400x800x20mm
*Packing: 10m3/container 20feet and 500m2/contaier 20feet
Our markets are America, Europe, Australia, Korea, Japan
We always welcome all clients and partner for good long term business.
SHC GROUP
TECHMICOM
Factory: Mam Xoi Mountain, Kim Bang District, Hanm Province, Vietnam
Hotline: +84.93.1717.698
Website: www.techmicom.com.vn
Website: www.vietnampebble.com
Onsite Check
The supplier's company certificate has been verified by StoneContact.Com.

Verified Supplier
International Name
Local Company Name
Company Establish Date
Business License
Trade License
Existence Image
Production Capacity
| | |
| --- | --- |
| Factory size | 20000 m2 |
| No. of Production Lines | 6 |
| Factory Location | Phu Tho Province |
| R&D Capacity | Own Brand |