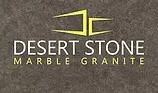 Desert Stone for Marble and Granite

Egypt
Company Description
Desert Stone is a forward-thinking company dedicated to the production and processing of natural limestone, marble and granite. As quarry owners, we are proud to bring to the world the effortless beauty of the Egyptian limestone, contributing to the building of timeless spaces.
Managed by an experienced, dedicated team of professionals with more than 21 years' experience in the marble industry, Desert Stone aims to provide its clients with reliable, durable and exceptionally beautiful limestone products.
Our experience consolidates arounds values of reliability, honesty and straightforwardness. We believe that there is more than money to business: time, efficiency and care for details are the principles that makeDesert Stone a strong, reliable partner.
CONTACT US
Head Office
94 Emtedad El-Amal Building,Autostrad, Maadi, Cairo, Egypt
Factory
Industrial Zone Tora, Maadi, Cairo, Egypt
Landline: +20 27 009 937
Fax: +20 27 009 938
Email: Management
md@desert-stone.com
Export
export@desert-stone.com
Marketing & Sales
msc@desert-stone.com