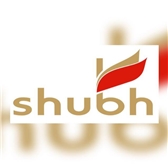 SHUBH GRANI MARMO PVT.LTD.

India
Company Description
Shubh Grani Marmo is a notable, celebrated manufacturer exporter of Indian natural stone. We are the leading player in marble, granite and stone processing and quarrying industry with almost two decades of experience in global market.
Shubh Grani Marmo has built a legacy of unmatched quality since 1996. Our passion for stone work shines through not only in the finished products.
The pillars of the Shubh Grani Marmo are young, dynamic and committed professionals who are always ready to share their expertise as well as services with the clients. At the Shubh Grani Marmo everybody is passionate about stones.
We are fanatically committed to quality. Rigorous qualiaty testing is carried out at every stage of production. Quality assurance as well as the sense of duty to nature.