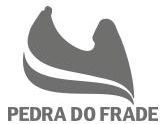 Industria de Marmores e Granitos Pedra do Frade

Brazil
Company Description
With more than 20 years of experience in the natural stone industry, Pedra do Frade just knows how to do it. We provide the best marble, granite and quartzite in the industry combined with an excellent costumer service. Give us a call or e-mail us to know more, you won't regret it.
Phone.: +55 28 3533-1714
Mobile: +55 28 99971-9896
E-mail: export4@pedradofrade.com.br
Or, if you prefer, feel free to visit us at anytime.
We're located at:
Rod BR 101 Km 396, s/nº - Perimetral Rio Novo do Sul-ES-Brazil
Zip: 29.290-000 Postal Service: 15