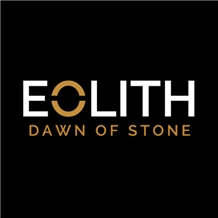 Eolith Natural Stones Private Limited

India
Company Description
EOLITH - Dawn of Stone | Leading Natural Stone Manufacturer & Exporter in India
Meet the leading Indian company in the natural stone exports with exclusive range of designer natural stones for architecture and interior design.
Eolith Natural Stones Pvt. Ltd.is involved in manufacturing & exports of natural stone since 1998. We have 22 years' experience in supplying natural stones to different parts of India as well as abroad at best prices. All our exports orders were met with a great satisfaction among our customers across the Globe.
Eolith's main source of natural stone supply is its own quarries, which allows us to guarantee the supply of best quality stone and deal with big projects.
At Eolith innovation is a key element in processes and product development strategy. We work hard to provide natural stones in line with the latest market trends, and use the most advanced technology.
Onsite Check
The supplier's company certificate has been verified by StoneContact.Com.

Verified Supplier
International Name
Local Company Name
Company Establish Date
Business License
Trade License
Existence Image