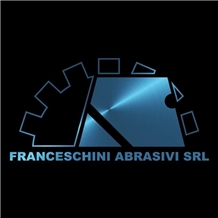 Franceschini Abrasivi S.r.l.

Italy
Company Description
We have created our company in the district of Verona marble, to Volargne of Dolcè, in 2006, to offer to the entire stone industry to find ways of improving the quality of the workmanship.
Thanks to our determination and competence we cooperate with many companies and our care to offer our customers any news that is able to implement or optimize production.
Following our long experience and thanks to the trust by customers we are also able to operate on many foreign markets.
Franceschini Abrasivi S.r.l.
Via Passo di Napoleone, 1220 37020 Volargne di Dolcè VR
Tel. and Fax +39 045 773 27 08
E-mail: info@franceschiniabrasivi.com