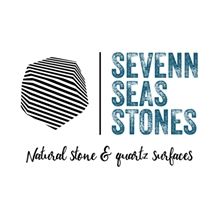 SevenN Seas Stones Pvt. Ltd.

India
Company Description
The knowledge and the passion for the natural stone, characterized since its beginning SEVENN SEAS STONES, which exports the Indian craftsmanship worldwide.
We have created a well organized distribution network, capable of satisfying all needs, always providing the same level of care, professionalism and competence in the pursuit of quality.
Sevenn Seas is the leading exporter of the natural stones with a large selection of granite, marble, quartz, sandstone and slate.
Our strength is customer service, following the client from the beginning to the end of the project. We help the client to choose the suitable material, considering the natural characteristics and comparing our intent with the mastery who extracts and labors the stone.
Onsite Check
The supplier's company certificate has been verified by StoneContact.Com.

Verified Supplier
International Name
Local Company Name
Company Establish Date
Business License
Trade License
Existence Image