Xiamen Oriental Stone Products Co,.Ltd.

China
Company Description
Xiamen Oriental Stone Products Co.,Ltd is a leading exporter of granite stone products based in China. Xiamen Oriental Stone Products has over 16 years of expertise with both the manufacturing of stone products and supplying stone for international export. Our products are shipped to many countries world wide including, but not limited to, the USA, Russia, Ukraine, Poland, Czech, Lithuania, Germany, France, Ireland, Denmark,Australia. Our reputation continues to grow throughout each of these countries as a dependable and reliable source for the finest stone products. Our primary line includes products such granite tiles, vanity tops and kitchen tops, headstones and tombstones, fireplace mantles, interior/exterior building stone, curb stones, cover stones, stairs, fountains, Roman columns and much more.
Our primary factory, The Orman Stone Co., LTD is based in Tong #8255;An. With over 200,000 sqm. of modern production equipment and a truly professional team, we are well placed to meet every jobs needs. Additionally, with the support of over 60 suppliers, we continue to strive to meet our Company's primary principle of "Quality, Credit and Service first #8255;under ISO9001:2000 Certification.

I invite you to visit our factory and look forward to establishing a long and successful business relationship with you.
Project Show
Green City Yulan Graden Shanghai 2014
Luoyang Junhewan Project 2013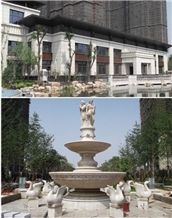 Green City. Bulu Qianjiang Zhejiang 2013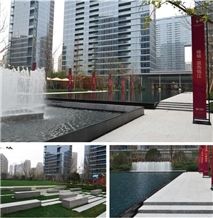 View More Project Show