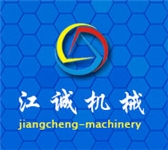 Yunfu Jiangcheng Machinery Co., Ltd

China
Company Description
Yunfu Jiangcheng Machinery Co.,Ltd, which located in the Duyang Industry Transfer Zoneof Yunan Country,Yunfu City,Guangdong Province,China. It is major in producing stone processing machines.
We devote more economical and practical products' to research and development, production, sale and service. Our main products are automatic bridge cutting machine,intelligent edging and polishing machine,vertical horizontal 45° automatic chamfer machine, quartz stone and artificial stone online cutting machine, 2D NC stone line machine, automatic profiling stone line machine and multi- function edge cutting machine and so on. Products have highly automation, precision and proficiency and so on features. Our products are sold at home and abroad, we export to many countries, such as : Southeast Asia, India, Mid-east, Austria, America and so on. Our products with highly praised by the customers.
"Be Credible, Seek Excellence Quality, First Service Supreme" is our aim that we adhere to all along. With your support and encouragement, we dedicate to improving the quality and after-sale service.
You are welcome to contact and negotiate with us, May we create a splendid future together.
云浮市江诚机械有限公司,位于广东省云浮市
云安区都杨镇佛山(云浮)产业转移工业园内,
是一家专业生产石材机械的企业。
公司致力于产品的经济型﹑实用型的研发﹑生产﹑销售和服务。主要产品有桥式自动切割机﹑智能异形磨抛机﹑纵横45°全自动倒角机﹑石英石和人造石在线切割机﹑二维数控石线机﹑全自动仿形石线机及多功能切边机等。产品具有自动程度高,加工精度高和生产效率高等特点。产品除在国内销售外,还出口到东南亚﹑印度﹑中东﹑澳大利亚﹑美国等国家和地区,深受用户好评。
"诚实守信﹑追求卓越﹑质量第一﹑服务至上"是我公司一直以来奉行的宗旨,有你的支持和鼓励,我们一定好会把产品质量和服务工作做得更好。
真诚欢迎您的咨询或洽谈,共创美好的明天。
Onsite Check
The supplier's company certificate has been verified by StoneContact.Com.

Verified Supplier
International Name
Local Company Name
Company Establish Date
Business License
Trade License
Existence Image
View More Trade Show