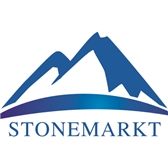 Xiamen StoneMarkt Company Limited

China
Company Description
XIAMEN STONEMARKT CO.,LTD is a professional stone manufacturer, importer and exporter with experience for over 20 years in industry, located in famous seaport city - Xiamen, China. Our mission is to provide stone products with the highest quality to our customers from all over the world.
We have our own two factories in China, specialized in Granite, Marble, Sandstone, Limestone, Fireplace, Tombstone, Sculpture, Countertops&Sinks, Mosaics&Patterns, Slate, Quartz, Environment stone,and Construction stone . Sticking to the strictest quality control from producing to pack and 24hours's service ,we provide an easy and perfect access to high quality stone products for our clients.
We aim to carry natural stone to you in more comfortable and easily living. Cheering the life, Rocking the world !
Onsite Check
The supplier's company certificate has been verified by StoneContact.Com.

Verified Supplier
International Name
Local Company Name
Company Establish Date
Business License
Trade License
Existence Image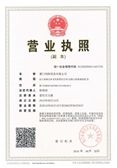 View More Trade Show
View More Project Show