Filetto Rosso Classico Limestone Block
view more
Material:
Stone Name:filetto rosso classico limestone
Pink - Limestone
Origin:

Italy
Contact supplier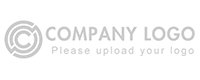 Italy
International Marble Agency Porcelli
Main Product:
View Company profile
Product Detail
Company Profile
Buyers' Request

Moh***Wrote:
Dear Sir /Madam, We are an Egyptian importing company interesting in Italian Marble Blocks, We are visiting Italy soon, so we would like to know what kind of Marble Blocks do you have , where are they located (city) , price of ton and your address. Thanks & Best Regards Mohamed

Abd***Wrote:
Attention: Please quote us your firm price for the following Product. Units Descriptions:filetto rosso classic Quantity:200/tons Please indicate all prices CFR our place of business and indicate when your price quote shall expire.