Sao Tome White Quartzite Slabs & Tiles,Brazil Yellow Quartzite
Min Order : 1 container Pieces
view more
Material
Name: Sao Tome White Quartzite (See material detail)
Type: Yellow - Quartzite
Origin:

Brazil
Supplier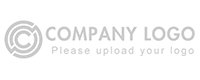 TCA Export

Brazil
Main Product:
Slate, Stones, Quartzite, Soapstone
More
Less
Contact supplier
Product Detail
Company Profile
Buyers' Request

Ale***Wrote:
Sto cercando lastre e piastrelle in quarzite bianca Sao Tome, quarzite gialla brasiliana.Best regardsAlessandrowhatsApp number 39-335-7016177

Sum***Wrote:
Hello, what is the price per SF of this Sao Tome White Quartzite, what is the thickness?

Jan***Wrote:
Hello, Please send information from tiles

Des***Wrote:
Dear, I am building a project in Barbados and would like to introduce your yellow flagstones to this project and to this Country. Brasilian stones are not popular in barbados so this could be a possibility to import them. Could you please send me your price information for these yellow quartzite flagstones? Best regards, Desmond Daniels

Vit***Wrote:
We are interested in your Sao Tomè quartzite flagstones. Please contact us. Thanks and best regards

Dan***Wrote:
I am looking for White Quartzite Tiles, is this stone suitable for hotel swimming pool paving? do you have test results? we are interested in 40x40x1.5cm or similar, natural top, calibrated thickness, and coping 40x40x2cm with one side round edge. what is the price for FOB, FCL? regards, Daniel Suto

Ing***Wrote:
We are interessted in your quartzite floor tiles. Please send us your import offer for 200 qm outdoor yellow quartzite floor tiles (machine cut) ~60cm x ~30cm x ~3cm. What would be delivery time and costs to Austria?