Forest Green Marble Slabs
Min Order : 450 Square Meters
view more
Material:
Stone Name: Forest Green Marble (See material detail)
Green - Marble
Origin:

India
Contact supplier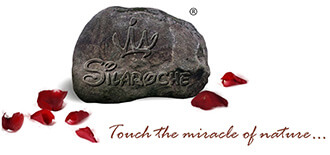 India

Shree Nakoda Tiles Pvt. Ltd.
Eatablished :Apr 25,2003
null
Main Product:
Indian Granite, Indian Marble, Indian Sandstone, Indian Slate, Semiprecious, Natural Stone
More
Less
View Company profile
Product Detail
Company Profile
Recommended Marble Tiles & Slabs Products
Buyers' Request

Jua***Wrote:
I need ofert for Forest Green MarbleSlab 2cm first quality sizes slabs 250x130x2 top polished 400 M2 240x150x2 top bush-hammered 400 m2 delivery time? payment terms? Fob Mundra Thanks Juan

Ali***Wrote:
I am looking for Forest Green Marble Slabs & tiles, India Green Marble polished flooring tiles, walling tiles. salab 2 cm 150 m2 slab 3 cm 300 m2

Mar***Wrote:
Forest green marble slab 2440mm x 920mm ONE Polished top surface and edges Query price and delivery time please

Chr***Wrote:
Amit, I wish to send you some photos of very attractive architectural pillars I have seen in a mansion in Muizenberg, South Africa dating from about 1900.I understand the stone is green marble, and the best match I can find is your material. Can you identify it? I would be grateful! Regards, Chris Taylor

Kha***Wrote:
HI, from russia..............please let me know the price marble stone price all kinds of size and colour.polish and unpolish. i like to have yearly contact. await your pprompt offer with best regards.F

Moa***Wrote:
i want to know the price of the square meter and the capacity of one countainer

Zen***Wrote:
Dear Sir please price for Verde Alpi op simmilar slab 2cm big size polished Br Zen

Ala***Wrote:
hello Can you supply 1 only piece of highly configured forest green marble 440 mm x 260mm x 25mm thick shipped to Melbourne Australia or is there a supplier in Australia that you supply to that may sell me one piece. as I can not find a retailer in Australia that has this colour this is required for the base of a skeleton clock I am making regards Alan Grubb

Edw***Wrote:
Dear Sir how are you. we need 6 to 8 containers of polished green slabs thickness 18mm. slabs size 120up X240up and we accept also small size slabs higth 90 to 120 X 200 to 240 the small size slabs is 30% from the container allowance is 10cm and 10 cm from each side and 2 free slabs in each container looking forward to long term bussiness pls contact me on my whatsapp thanks and best regards

Dio***Wrote:
Dear Amit, My Name is Diogo, From Marmovidro (Brazil). We have a project and our client is looking for low veins, dark green marble. Looking in stone contact, we found your Forest Green. Could you please send FOB Price for approx. 150 sqm of this material? Please send slab sizes end pictures. Thank you in advance, Diogo

Tar***Wrote:
Hello, Do ou ship to France ? Is it possible to have a sample of Rainforest Gold marble please ? We are interior designers. Thank you so much. Best regards.