Verdi Ghazal Dark Granite Tile, Egypt Green Granite Tiles & Slabs
Min Order : 40 Square Meters
view more
Material:
Stone Name:Verdi Ghazal Dark Granite
Green - Granite
Origin:

Egypt
Contact supplier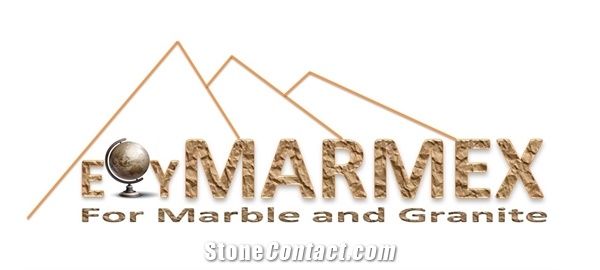 Egypt

10YR
Egy Marmex for Marble and Granite
Eatablished :Dec 31,2000
Main Product:
Nouva Creama, Galala Extra, Terysta, Sunny Light, Sunny Gold, Selvia
More
Less
View Company profile
Product Detail
Company Profile
Recommended Granite Tiles & Slabs Products
Buyers' Request

Emr***Wrote:
we are Turkish importers and we are looking to increase our suppliers from Egypt . we need the following materials new halayeb, bianco halayeb , rosa hoody, gandola polished granite in dimensions 70upx240upx1.8cm in bundle packing. 1 container from each material for a start

Mr.***Wrote:
Hello Mr Ekramy , give us your price please for Verdi ghazal granite in slabs 70up 240up 2 cm

Vip***Wrote:
Dear Supplier, We are contracting company in Qatar with three big project in hand. Our current requirement id Verdi Ghazal Granite and Yellow color natural stone in big quantity. Let us know if you can supply in Qatar. Thanks, Vipin Swami Executive Manager SINGOLO CONSTRUCTION

Hos***Wrote:
hello my name is hossein rezaei i need 1000 m2 of verde ghazal 60x60x2cm polished and flamed 50% of each i need 100 linear meteres of steps width 33cm and 3 cm thickness i need price , time of delivery to jabal ali port dubai and condition of payment. please respond as soona s you can

Vio***Wrote:
Hello I am from Romania and I am interested in this model and I would like to send you a price for big slabs and small slabs 2 and 3 CM, READ OUT WITH INERES, THANK YOU

Ren***Wrote:
I'm lost & confused. Please if you can't help me, than maybe you can give me an advise where to look for it. I am looking for a marble or Granite top for table. But the table is oval and it Nationals 22 inches by 30. Thank you so much for any help you can offer me. Renata k.

The***Wrote:
Dear sir/Madam we are in search of granite with color specifications of pale gray and cream white. The quantity we are after is 50,000 sqm. The installation will take place in large uniform space of 5000-10000 sqm each. We require the thickness of the tiles to be either one centimeter or ten millimeters and the beveling to be that of three millimeters around the perimeter. We also require that the tiles are on the same color or of no color difference and absolutely uniform. The dimensions should be 30x30x1 cm, 40x40x1 cm of 50x50x1 cm. Goods should fave ISO and CE certification. If you could, please send us a link demonstrating you proposed tiles along with pricing information(seaport) and an estimated delivery time so we can proceed with seeing some physical samples from you and potential to determine a good visit date in your factory for more details. We would prefer for the transaction to be in euros. The loading of the merchandise will be carried out after a quality control of our own at your factory. Please, send us – as soon as possible - a link where we'll be able to see the products we are in search of. Exactly with color specifications of pale gray and cream white. Including the prices of those products( SEAPORT) because we are about to make our decision very soon. That is why at first we will consider proposals that include this link. The dimensions should be 30x30x1 cm, 40x40x1 cm of 50x50x1 cm but we're going to accept only 30x30x1(if its not possible for the other two dimensions) or 30x30x1.2 or 30x30x1.3. But first we're in a search for the other two dimensions. Sincerely

Nur***Wrote:
Hello, we are stone company from Bulgaria, interested your stone can you sent offer polsih 60x60x1,5 cm and 133x33x2(bullnose) cm and 133x16x2 cm

Pra***Wrote:
Hi Request for Sample 30/30/2cm minimum 3 pieces we need. There is huge Quantity order will come soon.

Nav***Wrote:
Dear Sir I have an inquiry of verdi Ghazal Granite polished finish. Can you please give me your bottom price for 2cm cut to size and 3cm thread and 2cm riser For more details you can feel free to contact me via call or whatsapp same number Thanks & Regards Naveen

Bin***Wrote:
Dear Sir, Iam stone producer in Vietnam Iam interest in your Verdi Ghazal Blocks, Please kindly provide some information as follow: Price FOB and port or CNF price to Catlai port Hochiminh city Vietnam. Block Dimension Monthly Capacity Some more clearly slabs and block photo Hope to receive your reply soon