Serizzo Granite Block, Italy Grey Granite Serizzo Formazza
view more
Material:
Stone Name:Serizzo Formazza(See material detail)
Grey - Granite
Origin:

Italy
Trade Terms:
Port : Italy- Venice
Shipment Terms:FOB
Payment :

Contact supplier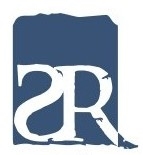 Italy

5YR

STEFANO RAGNOLINI
Eatablished :Sep 24,1988
Main Product:
Black Silver
Italian Porphyry
Alma Grey
Serizzo
Breccia Pernice
Stoneglass
More
Less
View Company profile
Product Detail
Company Profile
Buyers' Request

Hsu***Wrote:
I am looking for Serizzo Formazza Granite Block, Italy Grey Granite. We are a leading importers and manufactories of stone in this area over 42 years. We have staffs over 50 persons in office, 150 workers in factory, 300 fitter at construction sites. We have been importing granite & marble blocks over USD5 million yearly from worldwide, such as India, Brazil, Italy, Finland, U.S.A., South Africe, Spain........ Please see our web site: www.hsuyee.com.tw Now, we have some potential jobs need Serizzo Formazza Granite Block. Please E-mail the blocks and slabs photos for our reference. By the way, our project need the blocks, please offer the best FOB or C&F Keelung for our evaluation. Meanwhile, Kindly provide some information to us, such as the present quarry situation, monthly production and so on. And send the samples 30*30*1cm at 4pce via TNT for our reference. Thank you. Kindly provide your E-mail to conatct, and looking forward to hearing from you soon.

Fil***Wrote:
Dear Company, I would like to receive a quotation of stone Grey Granite Blocks, included delivery in our Quarry company: Thanks. Best Regards.

Ism***Wrote:
dear sir , we need best price for blocks , Italy Grey Granite Serizzo Formazza cif to Jordan sea port aqaba and also price for slabs 3 cm best regards

Ism***Wrote:
dear sir , we need best price for blocks , Italy Grey Granite Serizzo Formazza cif to Jordan sea port aqaba also slabs 3cm best regards

Ben***Wrote:
Good day.Our granite import company is interested in your products.for this we ask for information about your products through photos and catalogs. Our manager will soon be visiting Italy and this will start from the 23rd of August If you accept his working visit to your country. Thanks a lot and see you soon

Ser***Wrote:
I am looking for Serizzo Granite : -Landscaping Stones: 60x90x6 sm 1500 m2 Lx30x20 sm Lx20x8 sm Lx20x10 sm Please inform your price of these products. Best regards Sergey Osipov

Ser***Wrote:
im interested on granite blocks.Сan u send me a price list of all colors u have avalible??? how about the transport do u guys do that or its something that i have to take care myself. i will appriciate ur help

Elv***Wrote:
hello what is the price of this block and the sizes