New Calacatta Marble Block, Turkey White Marble Blocks
view more
Material:
Stone Name:
White - Marble
Origin:

Turkey
Contact supplier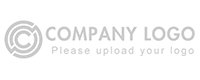 Turkey
IONIA STONE OZCELIK
Main Product:
Marble, Travetine, Marble Block
More
Less
View Company profile
Product Detail
Company Profile
Buyers' Request

Ver***Wrote:
Hi there I am looking for white statuary marble or calacatta marble or white aran to be used as walls and floor surface of a retail store. I wonder whether you have these marbles in your range and if so whether I could have a sample? We're looking for large marble book matched slabs. Thank you, Veronika

Tam***Wrote:
Hi there my name is Tammy Waleska, and i am interested on your product. I would like to know if you deliver to the UK, and if so how much would you charge for a delivery in London ? I also wanted to know how thick the product is? and how much the actual marble is per square meter? Thank you so much. Kind Regards Tammy Waleska

Sor***Wrote:
I am Hello dear sir. We are a Romanian company and in order to complete one of our project of reconditioning a location we are interested to buy white marble around 600-700 sqm , thickness 2 cm, plates of 1m x 1m , 90 degrees right edges , no space between plates on mounting process . I will send you in attachment some samples of color type that we are interested ,. Please send us an price offer -approximation- with or without transport to Bucharest -Romania (also how many kilos have this merchandise), payment condition and also when we can come to see the samples. Thank you in advance

Cha***Wrote:
Dear sir,this mrs.Chandra Murthy,Secretary to Mr.Rajiv Sheth Director Metropolitan Eximchem Ltd.we have interest in your product and we shall like to go into business with your esteem company,in your marble and tiles. Best Regards Chandra Murthy Metropolitan Exichem Ltd. Address:201/B, Runwal & Omkar Esquare,Eastern Express Highway Sion (East), Mumbai - 400 022 Tel:(+91 22) 24081538/29/30 Fax no:(+91 22) 24077375 Email:metrosun87@gmail.com Website:www.metrosun.com

Dav***Wrote:
Good morning, I am looking for approx 150 sq m of a good quality white and grey marble for a project in London. Can you send me images of what you have available. Do you supply the blocks only or do you also process the slabs. Best regards, Davied

AliWrote:
Dear Sir, I am a Lebanese Trader and I am interested in your marble block.I need to know the price/ton of your blocks. Thank you.