Absolute Black Granite Slabs
Min Order : 450 Square Meters
view more
Material:
Stone Name: Absolute Black Granite (See material detail)
Black - Granite
Origin:

India
Contact supplier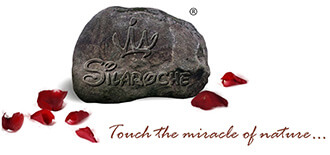 India

12YR

Shree Nakoda Tiles Pvt. Ltd.
Eatablished :Apr 25,2003
null
Main Product:
Indian Granite, Indian Marble, Indian Sandstone, Indian Slate, Semiprecious, Natural Stone
More
Less
View Company profile
Product Detail
Company Profile
Recommended Granite Tiles & Slabs Products
Buyers' Request

Bal***Wrote:
Dear Sir, We required black absolute granite 2cm thickness, 2000sqm for a project in Dubai. So kindly give your best price both FOB and CNF immediately.

Yat***Wrote:
30 mm. Z black graynite polished tiles size 18"×18" 150 pcs.

Sal***Wrote:
Quel est le prix de m2 et le prix d'une tonne

Ian***Wrote:
I am looking for Absolute Black Granite.2 pieces 260 x 160 x 60mm Could this be cut from one tile 300x300 ?please advise including delivery to cb114uzregardsian

Dal***Wrote:
I am looking for Absolute Black Granite Slabs, India Black Granite. The size from 3000x 1800x20 about 200m2 and the rest 3000x1800x30 about 170m2. Please send your best price.

Wrote:
Need absolute black

Vys***Wrote:
Please clarify that whether thereis any specific size for granite slabs or is it the buyers request? Can the buyer specifically state the size and thickness of the slab he wants? I want some curved portions to be cut from a slab so i need to know the sizes of slabs i cam get so that i can order number of slabs. Granite: jet black, honed finish

Bet***Wrote:
Kindly send us your prices for the following Black absolute granite. 1. 50x50x30mm flamed – 302sqm 2. 200x100x50mm flamed – 448sqm Appreciate if you could send us the latest Test report and SRI for the item as required by the project. Thanks and best regards, Beth

Kal***Wrote:
Hi Sir, Do you have ABSOLUTE BLACK have no veins or lines? This means pure black (Premium quality) Do you have 2800*2000mm size? What's your most large size? How heavy of one square meter? How many slabs in one 20GP container? How many square meter in one 20 GP container? Could you please quote FOB price per square meter? Waiting for your reply. Regards, Kalomy

Car***Wrote:
Like to know with slab do you have it in 3mm? if so what are the minimum dimensions of the slabs and how many of a particular size would we need for that cut? example: 65x180x3cm 1 slab 200x300x3cm 15 slabs I will want to order over 450 sqm but it will be in different sizes. Let me know if this is something you can do and what the minimum slab count per size

T V***Wrote:
GRANITE PLATFORM BENCHES made of 100mm to 80mm thick single piece black granite slab of best approved quality, colour selected and sorted for uniform colour, free from any damages, cracks, fissures and flakes with straight edges and perfect corners, bench each of size 2.0m long and 0.45m to 0.40m wide, chamfered machine polished on top and all sides and machine cut at bottom, supported on two number of 100mm to 80mm thick black granite slab of 0.50m x 0.45m to 0.40m size with semi circular cuts at sides and fully polished on all sides above

Nig***Wrote:
I am looking for Absolute Black Granite flooring tiles, 24" x 24" x 3/4" thick (610mm x 610mm x 19mm thick) with a water flamed finish

Sco***Wrote:
could you please supply prices per sqm at 80mm thick,in absolute black granite,quantity to be confirmed. Also shipping costs to uk. look forward to your reply, many thanks , Scott Leggett

Dan***Wrote:
I am looking for a wholesale supplier of 2" thick absolute black granite in the following sizes: 8"x 12", 9" x 14", 10" X 16", 12" x 20", and 12" x 24" The top must be very smooth for laser engraving Please advise Dana Novotny Classic Design studio 250-442-2445 dnovotny@telus.net

Ank***Wrote:
the sizes are below: absolute black 30mm thickness polished 3100 x 1500 Granite grey 30mm thickness polished 3100 x 1500 bengal black 30mm thickness 3100 x 1500 please send your best prices.