Dallas White Granite Tiles & Slab, White Brazil Granite Tiles & Slab
view more
Material:
Stone Name:Dallas White
White - Granite
Origin:

Brazil
Trade Terms:
Port : Vitoria-Brazil
Shipment Terms:FOB CIF EXW
Payment :


Contact supplier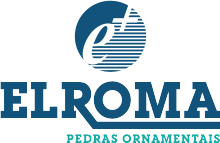 Brazil

8YR

ELROMA Pedras Ornamentais
Eatablished :Sep 17,2014
Main Product:
Granite, Marble, Quartzite, Slabs, Blocks, Cut To Sizes
More
Less
View Company profile
Product Detail
Company Profile
Recommended Granite Tiles & Slabs Products
Buyers' Request

Jam***Wrote:
Fortaleza 70 square feet

Ivo***Wrote:
Hello, I would like four different colors of Ornamental Light Valle, Nevada granite or White Fortress, Ubatuba, Santa Cecilia light granite slabs. I would like to know the prices of each color and a budget to send 50 slabs to the USA.

Lor***Wrote:
I am looking for a source of white granite that I can get in sizes like 4-8x1-8x0-4 in under 3 months. Is that anything you can help me with?

Alf***Wrote:
Buenos Dias Estoy interesado para precios de material.

Dar***Wrote:
I am looking for Brazil granite, quartzite slabs. Where do you supply in US?

And***Wrote:
Good Evening , My Name is Andres Chindemi from Versa stone Us ,LLC . I have a project and looking to get an estimate for 1200 slabs 2cm of Verde Ubatuba and 1200 slabs of New Caledonia 2cm granite slabs, ship to Miami Florida USA.

Peg***Wrote:
I am looking for Giallo Ornamental (St. Cecilia Light), Brazil golden granite slabs.

Din***Wrote:
I have a multi unit residential project and am interested to procure granite stones from Brazil. I would appreciate receiving your company profile and brochure of your products by return email together with your export pricing to New Zealand.

Alo***Wrote:
Hello, My name is Alois Valdes, Vice-President for BKF Decor Solutions in Miami Florida. We are natural stones distributors and would like to start bringing Brazilian stones with your company. We need now 5 colors, 1-2 containers. Kindly reply at your earliest convenience at call me/text me to +1 786 370 0396 Best regards Alois Valdes

Ber***Wrote:
Hi, I interested to buy your granite, quartzite slabs, products, could you contact me?

Sha***Wrote:
Hi, I am from China, i am very interested in Brazil Granite and Quartzite slabs, blocks,please contact me add my whatspp:+8613732493131

Eil***Wrote:
Hi, My name is Eileen from BKF Decor Solutions, distributor in Florida of stone, tile and wood. We are looking for some new providers in Brazil. Please contact me through whatsApp to discuss the materials we like to order.

Tay***Wrote:
Looking for a 20' container with Dallas White and another color for import to Houston, Tx. Looking for a supplier for our shop in San Antonio, Tx.

And***Wrote:
HelloI am looking for container pricing on granite and quartzite slabs. I am a new shop in Iowa just opened up and would like to stock 200-300 slabs

Cyn***Wrote:
dear sir I would like find out some marble material from you can you please provide your Contacts

And***Wrote:
Hey how are you doing ? Looking to buy a container Dallas white granite need to know price per square foot or slab

Ms.***Wrote:
Dear sir, Please provide us with your best offer about alla your Granite products Looking forwards to recieving from you asap Best regards!

Ali***Wrote:
Somos empresa de remodelacao de banheiros e cozinhas, gostaria de receber informacoes e apresentacao seus produtos por email.

Mr.***Wrote:
Mr Gomes, looking to buy a full container of granite can you send me prices, interested in Dallas white and the amarelo santa hele,

Sur***Wrote:
Needs cafe imperial and quartzite Cappuccino vein cut both 1500 sq mts its urgent

JoeWrote:
Hi I am looking for pricing and availability on 475 square meters of Dallas White 60 cm x 60 cm polished. Also how do i go about getting a sample??

Sam***Wrote:
Dear Sir/ Madam, SAMA AL JANOUB COMPANY IS ONE OF ALZAMMAR GROUP IN JORDAN. CAN YOU PLEASE PROVIDE US WITH PRICE OFFER FOR 3CM (THICKNESS) GRANITE, WE ARE NOT LOOKING FOR A SPECIFIC TYPE BUT WHAT WE CARE FOR IS HAVING A GOOD PRICE OFFER IN ORDER TO WORK WITH BIG QUANTITIES. PLEASE FEEL FREE TO CONTACT ME MY WHATSAAP FOR FASTER AND EASIER COMMUNICATION. BEST REGARDS,

Rob***Wrote:
Gateway4Asia is an agent, distributor and wholesaler of furniture fittings and decorative hardware to the UK Furniture Industry. We wish to source Granite Slabs for one of our customers for the manufacture of kitchen countertops. We require 20mm and 30mm thick slabs 2900 x 1400mm Please confirm: You are a producer of granite (quarry), price on FOB terms, lead time, quantity per container and availability of samples. Also please supply any testing certification that you may have Kind regards Robert

Moi***Wrote:
I am looking for Dallas White Granite Tiles & Slab, White Brazil Granite Tiles & Slab. format big slab and polish, I need 900m2. Manzanillo Col., Port Mexico. please send me FOB Price. thak you Eng. Moises Garcia

Lev***Wrote:
I need 2000 sqft of the Dallas white tiles. Please call me for more details & payment 

Gus***Wrote:
I need 10 slabs if dallas white. What is price?

Jen***Wrote:
I am looking for Dallas White Granite Tiles, format 30x60x2 (13000 sqm).Please, send me Fob price and CIF price (Puerto Cabello, Port. Venezuela) Thanks a lot! Regards Eng Jenny Caolo

Afr***Wrote:
hello, Could you send me a price list for tiles 60X60 - 40x40 for 1 container?

Jua***Wrote:
Hi, We are from a company located in Miami, Florida, U.S.A. We need to provide a project of 1,500 m2 of 30x60x2cm Polished Tiles of Dallas White Granite. Our target price for this material is usd$13/m2 FOB, please, let us know if we can serve this reference. Your proposal will be greatly appreciated to be sent by whatsapp (no calls please) with photos. best regards.

Wrote:
Can You sand me your product list with pricing info with pictures I appreciate Thanks