Carrara C Top Quality Slabs & Tiles, Bianco Carrara C Marble Slabs & Tiles
view more
Material:
Stone Name: Bianco Carrara C (See material detail)
White - Marble
Origin:

Italy
Contact supplier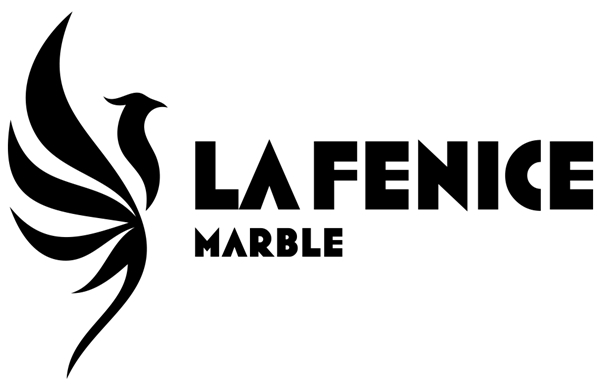 Italy

12YR
La Fenice Marmi S.r.l.
Eatablished :Jul 04,2010
2010-10-20
Main Product:
Statuario , Carrara, Calacatta, Botticino, Daino, Travertino
More
Less
View Company profile
Product Detail
Company Profile
Recommended Marble Tiles & Slabs Products
Buyers' Request

Vin***Wrote:
Hello, I require blocks of Botticino Semi Classico and Botticino Classico Marble from Italy.

Jus***Wrote:
Hi there, I am looking for a few different marble slabs: 2 pieces Calacatta Miele Marble 1 piece Bardiglio Marble 1 piece Calacatta Caldia Marble Thanks,

Dov***Wrote:
Hello, I am the finishing goods seller in from Lithuania. Looking for a stone wholesale partner in Italy. Currently I am looking for my clients for a 30 sq m (20 mm width) of Arabescato Orobico marble. Please let me know what price can you offer material. Allso Im interested in Royal White price. Thank you very much

Iva***Wrote:
Dear La Fenice Marmi, I am a importer of marble and other natural stones. I would like to know your price indication for a 50m2 order for this type of marble. I hope to hear from you soon. Kind regards, Ivan Bouwmeester (East-Stone)

Shi***Wrote:
Hello, can I have a quotation for 100 sqm of Calacatta Grey or Carrara CD Marble tiles please?

Wil***Wrote:
Interested to resell carrara marble from Indonesia

Vik***Wrote:
Dear All, we are interested to make Medallion with our material. Just to cut it for us. Could you give us a price for this decor with this dimensions 1.3m x 0.8m. Waiting for your replay Viktor Ilieski

Min***Wrote:
Dear Mr. Vittorio This is Mina export area manager at VestaVerse company for stones. I am working with a company which has a quarry of a stone which the specification is really close to Carrara. We can have a cooperation in different cases. Please let me know if you were interested, so we can arrange an online meeting. Best Regards Mina

Tau***Wrote:
I am looking for Carrara C Top Quality Slabs - 2x 60cm x 300cm. What would be the CIF price to Lithuania, Vilnius?

Jus***Wrote:
Hello! We are searching for Bianco Carrara (or very similar alternative) polished tiles (cut-to-size): - 1750*325*30mm - 120 pieces (one side polished upper bullnose) - - 1750*160*15*mm - 120 pieces (sides upolished) - 900*900*15mm - 180 pieces (sides unpolished) Also we would buy 1 small not expensive block of good quality as white as possible Carrara. Approximate measurements: 2*1*1 meter (can be even smaller). We will be waiting for e-mail with prices & good quality pictures till Wednesday 18th of Sept. Please do not call - only email. Thank you!

Sal***Wrote:
I am looking for Carrara C Top Quality Slabs & Tiles, Bianco Carrara C Marble Slabs & Tiles. 25 PCS 60 CM X 40 CM X 6 CM POLISHED ON BOTH SIDES PRICE PLZ WITH SHIPING TO DENMARK

Exp***Wrote:
please we need urgent the prices of the white of carrara and the statuary white for 60*60*2cm /15000 m2 for each kind

Iqb***Wrote:
Carrara tiles 60*60 *2CM Good Day . May i have a price quote for subject marble tiles for the order sizes of 2000 SQM . Pls also share the ready stock pictures for a quick evaluation . Regards Basharat Semicon impex Hong kong

Ohn***Wrote:
2000sqm

Jia***Wrote:
60x60x2cm, slab 2cm. Middle quality. Pls FOB price with photoes for reference.

Nic***Wrote:
I am looking for Carrara C Top Quality Slabs & Tiles, Bianco Carrara C Marble Slabs & Tiles.polished. 60x60x2 for 130 metre square. What is your cif price to Dublin,Ireland. Thanks

Max***Wrote:
Hi, I'm looking for 50m2 of 20mm Carrara C marble in polished slabs . Please could you let me know your slab sizes and price? Thanks

Mr ***Wrote:
Dear Sir, I'm interested in buying your Marble and Granit product, please contact me with your details and website: sales.surratiperfumes@gmail.com Thanks, Mr Tony

Waq***Wrote:
HI, I'm pleased to write about our requirement of 4000 Sq.ft of Carrarra White Marble for Building facade in 2ft x 4ft size. Please quote your best prices FOB Italy port or CNF Karachi Port. Thank You

Lee***Wrote:
Good Morning, I am in need of the following tiles for a project in Sydney. I am currently in London and am able to come and visit you before I return to Sydney if you can get me prices ASAP. San Sebastian Honed Tiles - 610mm x 457mm x 12mm 1650 m2 San Sebastian Linen Finish - 610 x 457mm x 12mm 1050 m2 Menton Blanc Soapstone / Leathered Finish 150mm x 900mm x 12mm 240m2 Calacatta Oro Honed Finish 610mm x 305mm x 10mm 70m2 Calacatta Vintage Antique Finish 75mm x 150mm x 8/10mm Kind regards, Lee

Kir***Wrote:
Hello, we are working on a project in France, Could you please quote us for a quantity of 150m2 polished 60 x 60 x 2 Carara marble? We are also interested in marble slabs which will need to be cut to the specific dimensions of our project. We are happy to visit your premises to confirm the order. Kind Regards

Ohn***Wrote:
Dear Sir/Madame, We required 3000sqm of Italy marble.Size is 600X600 or 600x1200 and thickness is 18mm. We want high polished,pure white color ,a little veined ,carrara white,bianco carrara, calacatta extreme.You can suggest and propose the design. Please quote FOB or CIF Yangon,Myanmar.

Bas***Wrote:
dear sir hope this e-mail finds you well we are interested to deal with you in marble , you are kindly requested to submit us quotation offer for Carrara polished tiles (40x100x2) cm C&F kuwait , quantity of 6000 sqm.\ waiting for your reply , hope we can proceed to collaborating together. best regards Eng. Basil Al-Nasser

Rez***Wrote:
Hi, im looking to purchase the Carrara C slab for a project in Tehran-Iran, I would appreciate if you could provide me with a price, we would need to purchase an amount of 3000m2 at the time being, looking forward to hearing from you on this matter. kindest regards

Agu***Wrote:
I am looking for Carrara C Top Quality Slabs & Tiles, Bianco Carrara C Marble Slabs & Tiles. it has to be polished and in good quality i need the the fob price, we are from argentina