Beola Favalle-Serizzo Ollare Ossolana Blocks
view more
Material:
Grey - Gneiss
Origin:

Italy
Trade Terms:
Port : Italy
Contact supplier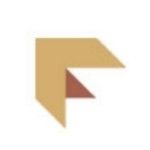 Italy
Cava Favalle snc di Briganti Carlo & C.
Eatablished :Dec 31,2000
Main Product:

Beola Favalle Gneiss
Blocks
View Company profile
Product Detail
Company Profile
The first document that bears witness to the origins of the Beola Favalle quarry, located in the Municipality of Crevoladossola, dates back to the 19th century. The company, owned by the Briganti family, handed down from generation to generation, in the eighties introduced the first use of cutting with diamond wire in the mining industry, becoming a pioneer on an international scale. Over the years, the company has continued to disseminate innovative technological measures to refine quarry cultivation techniques, contributing to improve the quality of work, the protection of the environment and the ecosystem.
The company is specialized in the marketing of Beola Favalle blocks.
Via Giacomo Trabucchi, 29, 28845 Domodossola VB, Italy
tel. +39 0324 242012
fax +39 0324 47311
info@cavafavalle.it
www.cavafavalle.it
Recommended Gneiss Blocks Products