3000 mm single blade mining machine
$16500-18500
Type: Quarry MachinesDouble Blade Mining Machine
Usage: Granite, Marble, Limestone, Slate, Onyx, Artificial Stone, Basalt, Quartzite, Sandstone, Travertine
After-Sale
Lead Time: 15 days
Warranty:6 Months
Install and Guarantee:Customer pay for installation, Remote guidance installation, Third-party team installation
Maintenance:Remote troubleshooting, Field troubleshooting
Contact supplier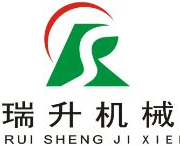 3000 mm single blade mining machine

China


Nanan Ruilong Machinery Co.,Ltd
Eatablished :Dec 28,2001
Main Product:
Double Blade Mining Machine| Double Blade Block Cutter| Double Blade Mine Cutter| Block Cutting Machine| Quarry Cutting Machine| Double Blade Quarrying Machine|
View Company profile
Product Detail
Company Profile
Machinery Function Features
1.It has a compact structure, with mechanical system, hydraulic system and electrical system integrated, high degree of automation, simple operation and easy-to-use feature.
2.The cylindrical guide rail is fully sealed to ensure that the guide rail id pollution-free and machine has an original lubrication system, so the service life and utilization ratio are effectively increased and maintenance times and costs are reduced. It is a mine quarrying machine with significantly increased comprehensive benefits.
3.Unique cylindrical guide, hydraulic elevator design and super wide chassis, so the structure is more stable and longer service life.
4.Equipped with supergiant saw blades, it can be used for the processing of ultra-large rocks and blocks to improve outturn percentage of the mine and make full use of the mineral resource.
5.Disc saw blades cutting is more secure, environmental, lower cost and more efficient than traditional blasting mining method.
Technical Data
| | | |
| --- | --- | --- |
| Parameters | Unit | 3000mm |
| Gross Weight | Kg | 6500 |
| Motor of lengthwise rail swich | kw | 0.75 |
| Power of Pump Motor | kw | 4 |
| Power of Main Motor | kw | 45 |
| Total Power | kw | 50.5 |
| Center Distance of Rail | mm | 1140 |
| Dimension LxWxH | mm | 3500x1400x3000 |
| Max. Cutting Depth | mm | 1200 |
| Power of Tool Stroke | kw | 45 |
| Diameter of Blade | mm | 3000 |
| Water Consumption | m3/h | 2.5 |
Work Example


This machine adopts the new all-wheel-drive walking mechanism, Noneed daily maintenance. Solve the chain rupture problem of the traditional chain drive. Sharply reduce the cost of the segments, reduce the power consumption.


The spindle box directly connect with the motor instead of a belt connection ,it maximize the effective power of the motor.


With technology of Siemens, tracking automatically by Microcomputer, Automatic deceleration when motor overload or the cutting blade is nipped, prevent burning the main motor, improve the main motor's life and production
Components
¥Payment Required
Consumables
Saw blank
Recommended Double Blade Mining Machine Products