Tan Brown Granite Quarry
view more
Material:
Stone Name: Tan Brown(See material detail)
Brown - Granite
Origin:

India
Contact supplier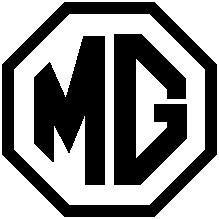 India
Millenium Granites
Eatablished :Sep 30,2006
Main Product:
Tan Brown Blocks, Tan Brown Granite Slabs, Tan Brown, English Brown, Coffee Brown, Leather Brown
More
Less
View Company profile
Product Detail
Company Profile
Popularly known as tan brown . found in Karimnagar district of A.P state .our granite quarry distincts ,it has a darker shade and reddish flowers.
Recommended Granite Products
Buyers' Request

CuiWrote:
60*60*2 cm/

Abh***Wrote:
Dear sir, We are looking for granite details Stone: Granite -one side polished size 9 ft * 5.5 * 3 cm preferably Origin: Indian colors: Available with you Purpose: Resale Please quote with your regular varieties and brochures, if available., Kindly mention the capacity of above variety & sizes for 20 FCL Regards

Pla***Wrote:
Dear Sir, Madam, I'm collegue from Bulgaria. I'm interested of your granites. Which kind could you propose, for example small slabs, polished 2 cm, 65-80cmx260+cm. Which kind granites from which port can be load also? Thanks in advance,
Kam***Wrote:
I am looking for Tan Brown Granite Quarry.

Mic***Wrote:
Dear Sirs, Please send us your best offer for 3000m3 of Tan Brown, medium to small size of blocks. BR Michael

Che***Wrote:
Dear Babu Rao Gadalay, This is the Russian stone company "*** Stones". We want to inform you, that we are looking for new partners for our business. It is a well-known fact, that the quality of the Indian stones is high and much-talked about. For better understanding, could you please answer the following questions: 1) Could you send us the catalog of the stones, produced in your company? 2) What type of facilities do you use for stone processing? Italian? 3) Does your company have its own quarrel? 4) What stones are always available? Marble and granite? Thank you for understanding, Best regards

Ama***Wrote:
I am looking for Tan Brown Granite rough blocks. can you please quote me your best price, minimum order required and payment options.