Chief Cliff Sandstone Quarry
view more
Material:
Stone Name:Chief Cliff Sandstone(See material detail)
Multicolor - Sandstone
Origin:

United States
Contact supplier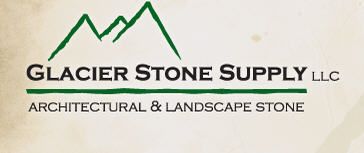 United States
Glacier Stone Supply, LLC
Eatablished :Jan 01,2001
Main Product:
Chief Cliff Sandstone, Montana Stone, Building Stone, Landscaping Stones, Thin Veneer
More
Less
View Company profile
Product Detail
Company Profile
Recommended Sandstone Products
Buyers' Request

Edw***Wrote:
Hello ,I am stoneworker with 30 years experience. I own Granite/Stone shop in Poland, recently open new shop in Amsterdam New York. I'm interested in blocks 2 to 3 feet wide, 6 to 9 inches tall and 6 to 9 feet long. Please send me prices with photos if possible and specifications of stone.... Thank you kindly..

Mar***Wrote:
Good Morning, I'm interested in using stone from your quarry for commercial Landscape projects in Vancouver, Canada. We are looking: 1) for gravel 2-5mm crushed gravel; 2) delivered in 40lb bags; 3) Delivered to Vancouver BC, Canada. Are you able to supply the above? If so: 4) Please can you advise on a cost per bag 5) Please advise on the cost of delivery 6) Can you send me a sample bag (say 5lb bag) through the post so we can sample the 2-5mm stone. Kind regards,

Kar***Wrote:
Hello, here karen,i am a buyer on stone contact,we are a company from China and interested in buying your stone block. Please send me prices with photos and specifications of final slabs products. Thank you.

Pin***Wrote:
We are looking for a stone for a house in Pebble Beach CA. If you have a similar product, please reply with photos including installations. We are building with Stocker + Allaire builders and Fletcher + Hardoin architects. Thanks so much.