Labradorite Bianca Granite Slabs & Tiles, Madagascar White Granite
view more
Material:
Stone Name: labradorite bianca granite (See material detail)
White - Granite
Origin:

Madagascar
Contact supplier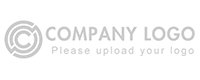 Madagascar
Blue Stone Sarl
Main Product:
Labradorite Blue Australe, Labradorite Bianca, Lemurian Blue
More
Less
View Company profile
Product Detail
Company Profile
Recommended Granite Tiles & Slabs Products
Buyers' Request

Sau***Wrote:
can you please tell me in which rough you deal in bulk quantity ?

Ant***Wrote:
Hi. I'm interested to buy this granite to UAE. Do you have a re-seller here? Or how is shippment working to Dubai?

Wrote:
labradorite bianco price and shipment sharge to india

Lei***Wrote:
Hi, I am in CT, I love this stone....who has it?? I would to see it please.

Shr***Wrote:
Need Price for Blocks?

Mar***Wrote:
I am looking for Labradorite Bianca Granite Slabs & Tiles, Madagascar White Granite.

Man***Wrote:
Dear Sir I have a granite and marble company in Abuja Nigeria under the name and style Marazzi Stone Limited. The company has edge cutting machines in Nigeria. We are interested in Polished Labrodite White and Blue Granite Slabs 2cm thick from Madagascar for the Nigerian Market. Please respond to my email. Thanks & Regards Manoj Alimchandani

Man***Wrote:
Dear Sir I have a granite and marble company in Abuja Nigeria under the name and style Marazzi Stone Limited. The company has edge cutting machines in Nigeria. We are interested in Polished Labrodite White and Blue Granite Slabs 2cm thick from Madagascar for the Nigerian Market. Please respond to my email. Thanks & Regards Manoj Alimchandani

Man***Wrote:
Dear Sir or Madam, could me make a Angbeot for the following materials ? 360m2 floor tiles Labradorite White Format : 60 x 60 x 2 cm Windowsill material Labradorite Lemourian 23x 226/30 / 2cm 18x80 / 20 / 2cm 21x125 / 20 / 2cm 23 x 101x20x2 cm Thank you very much

Mar***Wrote:
I am looking for Labradorite Bianca Granite Slabs & Tiles, Madagascar White Granite for Nigeria Market. Please email at the above address Thanks Alim

Ste***Wrote:
Hello, May I get a price on this material and the moq? I need 3cm thick. Thank you Steve

Pan***Wrote:
Dear sir We are looking one container polished ,kindly quote what's your best price

Hea***Wrote:
I am looking for Labradorite Bianca Granite Three Slabs & Tiles, Madagascar White Granite.Would like Polished & need to know price per slab .. ? size of your slab .. ex (6.6ft x 10ft) 0r inches... x 3m (thickness) .. ? Thanks Heather

Jes***Wrote:
I am looking for Labradorite Bianca Granite Slabs & Tiles, Madagascar White Granite. I wish to know whether these slabs are cut, polished and waterproofed. If so, what is standard size, FOB tulear

Kat***Wrote:
Hello, I really love this granite, were looking for 3 slabs, could you give me a quote on the price? thanks Kathie