Denizli Beige White Classic Travertine Slabs
view more
Material:
Stone Name: Denizli Travertine (See material detail)
Beige - Travertine
Origin:

Turkey
Contact supplier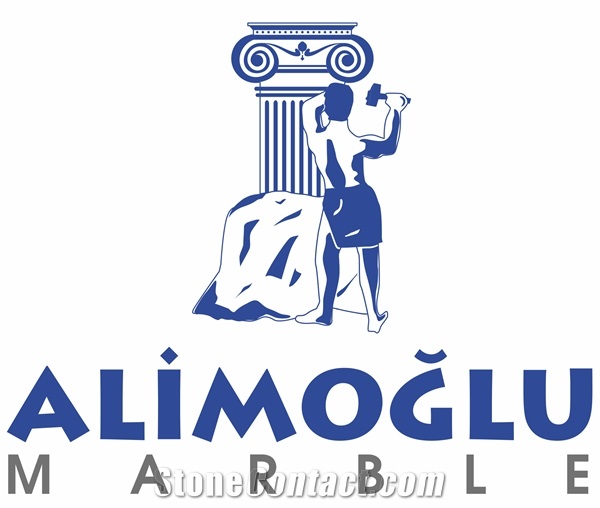 Turkey

9YR

Alimoglu Mermer Sanayi ve Ticaret A.S. - Alimoglu Marble
Eatablished :Dec 29,1939
Main Product:
Classic Travertine, Yellow Travertine, Red Travertine, Noche Travertine, Narcisse, Onyx
More
Less
View Company profile
Product Detail
Company Profile
Recommended Travertine Tiles & Slabs Products
Buyers' Request

Ric***Wrote:
Hi, can you tell me if you have a UK distributer for these Wavy Edge Beige Travertine tiles? Many thanks Richard

Cal***Wrote:
I'm requesting a catalog for different stones and prices per slab

Jos***Wrote:
I am looking for Travertine 2cm Slabs

Mil***Wrote:
Dear Sir. this milad from boom general contractors doha qatar dee you have travertine light beige color i need around 15000 mtr. slabs and tile 60 x 60 around 10000 mtr. you can send to me picture of slabs and tiles and price thk. 2cm & 3cm and i need your company profile ( price CNF doha qatar ) thank you.

Nar***Wrote:
I am looking for Travertine Slabs, Denizli Beige Travertine.

Dom***Wrote:
I am looking for Beige Travertine SLABS OR BLOCKS

Kan***Wrote:
Hello, i am interested for beige travertine vein cut. Quantity 1 container of which 300sqm tiles 30*free*2cm brushed and the rest shipment slabs unpolished or whatever is available. Please send me prices and photos. Thank you

Aza***Wrote:
I have my own business concerning stone (Marble, granite, travertine), I supply the stone from China, Egypt and India. I am very interested of Turkish stone and suppliers from Turkey. Please send me your commercial offer for Turkish travertine. I'm very ineterest of Turkish travertine, i need minimum 1000m2.

Afr***Wrote:
hello, i need travertine in slabs vein cut in 2cm. the minimum order is 1 container. Could you please send me a price list. you can contact on whatsapp

Ton***Wrote:
Good morning, Can you please quote for 2300 sq. meters of Beige vein or cross cut 450 mm x 310 mm x 12 mm polished and filled 330 sq. meters Travertine Noce 2 cm filled and polished slabs, 230 sq. meters Travertine Noce 2 cm filled and brushed slabs.

Dyl***Wrote:
Hi , I am looking for Good Travertine and want ---300 square metres--- -Dimensions: length between 200-300cm - width between 100cm-190cm. -Quantity: 300m square -Thickness: 2cm -Polished -Filled -Vein Cut Delivery to MALTA Thanks ,

Rub***Wrote:
I am looking for Travertine Tiles Thickness of 15 mm or 20 mm approximate 150 sq meters. The size is not so important . Give me your best quote and what is the best finish for out side. Regards, Ruben

Gov***Wrote:
Hi We need Crema Perfetta with best material with 20mm thick slabs with width of 5 feet and Length of 6 to 7 feet with best quality without any cracks or dark spots on the marble Kindly confirm us your best price for 4000-5000sqft with cif Chennai sea port India. Also kindly send high quality images of the above said Crema Perfetta marble to check what pattern you have. Waiting for your reply at the earliest

Max***Wrote:
Denizli Yellow Travertine. Around pools so not polished. Please leave rough. 100 mm x 100mm x 10mm or 150mmx150mmx10mm Need 100 sq meters. No rush

Afr***Wrote:
Hi , I'm interrested for travertine beige in 2cm slabs. Could you please send me a price list with the different quality and some pictures. Best regards Afrim

Sha***Wrote:
Hi my name is Shay Biton from Israel . Im looking for cheap marble for window Sashes strip white , beige ,grey . 100x30x3 please send me FOB price to port Ashdod. thank you .

Kar***Wrote:
Hi Can you give me FOB Price for Silver travertine 610x406x12mm unfilled and tumbled 610x406x30mm unfilled and tumbled

Zul***Wrote:
Good morning, dear sirs, My name is Zulima Ivanova, I work in Russian building company S-Kamen. It is in Maykop city which is situated in the South of Russia in Adigh Republic. We need lines of Travertine Light about 850 sq. m. sizes: Lx700x30 mm (L not less than 1000mm) vien cut, surface polished, bottom sawn. We hope you can provide us with this material. Please, send us ur price: FOB your port, or CIF Novorossiysk. Thank you in anticipation. Best regards,

Yia***Wrote:
Dear, We are interesting or travertine tiles 60x60 and 80x80. Finish: vein cut, cement filled, honed. To have chamfer edges (1mm). Quantity: 1 container. Thanks in advance.