Rosa Porrino
view more
Material:
Stone Name:Rosa Porriño
Pink - Granite
Origin:

Spain
Contact supplier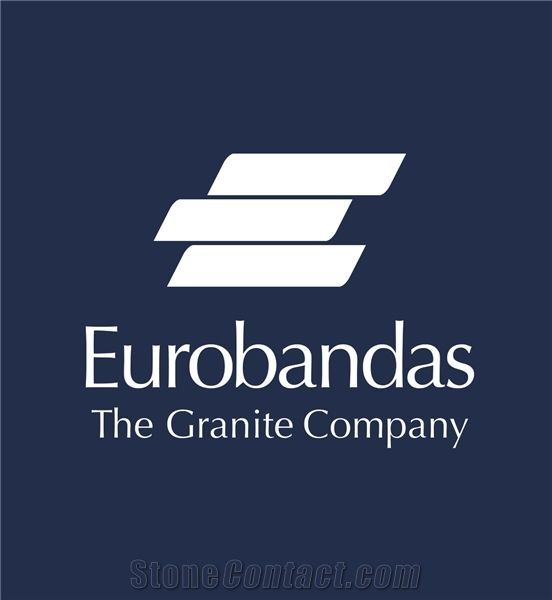 Spain

12YR

Eurobandas S.A.
Eatablished :Jun 29,1992
Main Product:
Granite, Azul Platino Granite, Rosa Porrino Granite, Crema Julia Granite, Zimbabwe Black Granite, Blanco Perla Granite
More
Less
View Company profile
Product Detail
Company Profile
Recommended Granite Tiles & Slabs Products
Buyers' Request

Ver***Wrote:
Request Material Quote for Bid Proposal for Job. Project Manager, Estimator

Nan***Wrote:
Hi Diego, We are importer and exporter providing supply and install services to projects majority in Singapore and globally. Please quote us your best price for pink porrino granite flamed base on the below sizes. 1. External Floor : 600x600/750x30mm or 600x600/750x50mm - 2,500 m2 2. Solid Kerb : 120width x 600 length x 50~90mm thick - 550mr (tilt surface with flamed finished on surface and 1x 600L on the 90mm height side) Hope to hear from you today.

Jub***Wrote:
Hello,am joubran from Bilbao am looking for slabs Rosa porringer good quality 2cm and 3cm thickness, i need to start with 2 container what the best offer can you give to me for this quantity best regards waiting for reply thank you

Yaz***Wrote:
Dear Sir/Madame We are approcing you as we are a marble factory based in United Arab Emirates Sicily International . We are currently interested in importing Rosa porino 2cm slabs for the quantity of 1400 m2 . we are currently interested in you quote for the supply . We would appreciate you prompt reply

Joh***Wrote:
I am looking for Rosa Porrino, slabs from Spain.

Ide***Wrote:
I am looking for Rosa Porrino, please send me price for 500 m². Thank you

Dia***Wrote:
Hi, I need to purchase a minimum of 2 tiles to fill in an area where we had to pull out this beautiful granite. How much would it be to ship to the United States? Do you have any distributors in the United States? I have been searching all over California (Los Angeles area) for this beautiful granite. Thank you very much.

Ben***Wrote:
Hello, this is Sarah from Algeria, we are looking for Gran Perla big slabs top polished rough edge, can you please quote me the price, best regards

Kri***Wrote:
Hello, We are company from Zadar, Croatia. I am loking for granit slabs, only polishing slabs; - porrino 2,3,5,8,10 cm We are buying firs and commercial cllas. For me is not important the size of slabs. It can be a same material of lot of different blocks. Please, can you send me a price list of this materail, I want to buy porrino direct from Spain company. I want to know were i can buy porrino direct in spaian. Best regards. SMOLI?? KRISTIJAN

Cen***Wrote:
Hello! Dear Authorized I'm wholesaler and manufacturer in Turkey. I'm interested your rosa porino product. ? doing granit import from India and China. I want price information for gangsaw slab Rosa Porino. S?ZE- 2x140x240up cm polished slab. Quantity- 1x20' container Payment way- 100% L/C Delivery term- FOB Thanks and Best Regards Cengiz üstünda?

Ahm***Wrote:
hello.this is Ahmet.we are looking for rose porino granite for Turkey's market.our quantity will be 10-15 containers and our dimensions are 70*2.50*2 cm.could you send your quotation FOB and CIF Izmir Port/Turkey? hope can hear you soon regards

Yas***Wrote:
Dear Sir/Mme, J'espere que vous allez bien! je vous prie de me donner votre meilleur offre en (FOB et CFR Tunis) 20": Gris Perla 190cm x 300cm x 3cm Rosa porrino 190cm x 300cm x 3cm Creama Julia 190cm x 300cm x 3cm Gris Mondariz 190cm x 300cm x 3cm Gris Alba 190cm x 300cm x 3cm Je compte sur votre prompt reponse . Cordialement.

Mus***Wrote:
How much $ m3 and how to send us thıs marbles ? please may you wrıte us fastly ?

Hak***Wrote:
2300 metrekare rosa porrino taşa ilk parti olarak ihtiyacımız bulunmaktadır.toplam 10.000metrekare taşa ihtiyaç duyulmaktadır.Kaç günde elimizde olur.fiatı gümrüğü dahil ne kadardır.izmir teslim olarak fiatlandırırsanız memnun olacağız.saygılarımızla

Ome***Wrote:
are you give me granites price list of 320*160 2cm thickness (slabs) 1m2 rosa porrino rosa minho crema perla

Ome***Wrote:
are you give me granites price list of 320*160 2cm thickness (slabs) 1m2 rosa porrino rosa minho crema perla

Vin***Wrote:
I m interested in 9000m2 1000x1500x30mm of Rosa Porrino Flamed & Honed Please send back your reply email

Srd***Wrote:
Dear Mr Carlos, My name is Srdjan Vujasin and I am manager of the GiM Ltd, company that processes and sells natural stone in Bosnia adn Herzegovina. Could you please send me the price of the granite Pink Porrinno in thicknesses 2cm and 3 cm. Please quote the prices FOB port nearest to you. Until know, we used to purchase the blocks in Spain, ship them to the Italy, cut into the slabs there and finally. polish in our own factory. We would like to see if it is more profitable to buy slabs directly from you. Best Regards, Srdjan Vujasin Tel: +38766286122 Skype: mermer.granit www.gimstone.com GIM Ltd Bosnia and Herzegovina

Abd***Wrote:
Dear Sir, Could you please give us the price for Rosa Porrino, CIF Tunis Port. Best Regards

Mor***Wrote:
We need tiles, marbles and granites

Abd***Wrote:
Dear Sir, Could you provide us the price of the Pink Porrino CIF Tunis Port. Regards

Özg***Wrote:
Good Day; We plan to import 2cm polished Rosa Porino slabs 20 FCL. Pls can you give FOB price for our demand. You can send your offer to my e-mail.

Rid***Wrote:
Estimado senior, Quiero saber el precio de tabla polida de 2cm de rosa porrino, precio C&F casablanca. Reciba un cordial saludo.

Hus***Wrote:
Dear Sir, We are interested in to import a container of 2 cm polished slab of Rosa Porrino. Optimum slab size for us 130-160/300 up. We'll be pleased to get your best offer with the best available terms as C&F Mersin Port. Hope to hear from you soon. Sincerely, Huseyin Arslan / ARMADEKS