Brembana Aquatec: 3- and 5-axis hydro-abrasive waterjet cutting system
€-1
Type: Factory MachinesStone Finishing, Profiling MachinesWaterjet Machines
Usage: Granite, Marble, Limestone, Artificial Stone, Quartzite, Sandstone, Travertine
After-Sale
Lead Time: -
Warranty:12 Months
Install and Guarantee:Remote guidance installation
Maintenance:Online software upgrade, Regular guidance & maintenance
Contact supplier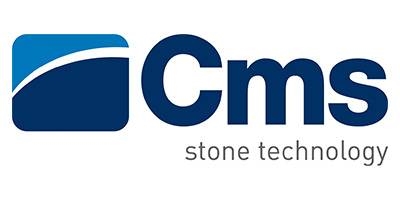 Brembana Aquatec: 3- and 5-axis hydro-abrasive waterjet cutting system

Italy

CMS Spa
Eatablished :Dec 31,1968
Main Product:
Granite Cutting Machine| Cnc Machining Centers| Marble Cutting Machines| Waterjet Cutting Machine| Cutting Machines| Bridge Sawing Machines|
View Company profile
Product Detail
Company Profile
Machinery Function Features
3- and 5-axis hydro-abrasive waterjet cutting system
Brembana aquatec is an advanced, versatile, high-performance abrasive waterjet cutting system, able to accommodate the most diverse production demands in different application fields, delivering highly accurate cuts. The machine consists of a mobile bridge moving along separate highthickness steel supports, fastened to the floor and providing outstanding structural rigidity. This structure delivers high performances even by the most demanding tasks.
the motions - including the one of the cutting head - are carried out by high precision tempered ground rack, driven by brushless motors.
steel guards and the polyurethane bellows protect all motion components from water and powders.
loading and unloading the material is fast and simple thanks to 2 or 4 open sides, as well as checking the cutting process. Moreover it allows to possibly install additional equipment to handle the material.
brembana aquatec is available also in the following versions:
- Twin (solution for pendular working with double tank)
- brembana greenjet evo on board
- Double brembana greenjet evo on board
Technical Data
| | | | | | |
| --- | --- | --- | --- | --- | --- |
| Parameters | Unit | Brembana Aquatec 2030 | Brembana Aquatec 2040 | Brembana Aquatec 2060 | Brembana Aquatec 3060 |
| X Axis Accelerations | m/s2 | 2 | 2 | 2 | 2 |
| Dimensions of the work table | mm | 2000x3000 | 2000x4000 | 2000x6000 | 3000x6000 |
| Y Axis rapid | m/min | 54 | 54 | 54 | 54 |
| Y-axes travel | mm | 2650 | 2650 | 2650 | 2650 |
| Z Axis rapid | m/min | 12.6 | 12.6 | 12.6 | 12.6 |
| Waterjet pump capacity | L/min | 2.5 - 5 | 2.5 - 5 | 2.5 - 5 | 2.5 - 5 |
| B Axis rotation | ° | -/+60 | -/+60 | -/+60 | -/+60 |
| Z-axes travel | mm | 530 | 530 | 530 | 530 |
| C Axis Rotation | ° | -/+340 | -/+340 | -/+340 | -/+340 |
| Waterjet max pressure | bar | 6130 | 6130 | 6130 | 6130 |
| Capacity of external tank for abrasive | Kg | 330 (2000 optional) | 330 (2000 optional) | 330 (2000 optional) | 330 (2000 optional) |
| Y Axis Accelerations | m/s2 | 2 | 2 | 2 | 2 |
| Max orifice diameter | mm | 0.4 | 0.4 | 0.4 | 0.4 |
| Waterjet pump power | kw | 22.5 - 34 - 45 | 22.5 - 34 - 45 | 22.5 - 34 - 45 | 22.5 - 34 - 45 |
| Z Axis Accelerations | m/s2 | 1 | 1 | 1 | 1 |
| X-axis travel | mm | 3800 | 4020 | 6020 | 6020 |
Processed Stone Photos
Granite countertop
Work Example
APPLICATIONS:


COUNTERTOPS (KITCHEN AND VANITY TOP)


doorsteps staircases & thresholds


FLOORING


FIREPLACES


VENTILATED FACADES


STREET FURNITURES


CARVING AND SCULPTING


MOSAICS AND INLAYS


DESIGN LAMPS


Components
hydraulic or electric pressure intensifier
Consumables
-

-
Recommended Waterjet Machines Products