MB 2003 - Satellite floor grinding machine
Type: Stone Maintenance MachinesFloor Grinding, Polishing Machine
Usage: Granite, Marble, Limestone, Slate, Onyx, Artificial Stone, Basalt, Quartzite, Sandstone, Travertine
After-Sale
Warranty:12 Months
Install and Guarantee:Customer pay for installation, Remote guidance installation
Maintenance:Remote troubleshooting
Contact supplier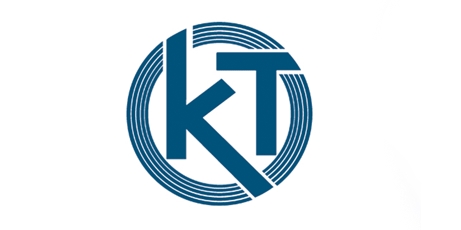 Kunzle & Tasin

Italy
Kunzle & Tasin S.r.l.
Main Product:
Woodworking And Parquet Treatment Machines, Floor Polishing, Cleaning|
View Company profile
Product Detail
Company Profile
Machinery Function Features
One of our best-selling products: spread all over the world, and meeting any machining need you may have, this grinding machine is now a "must have".
MB2003 combines high performance, weight and compact size: even though it weighs only 100 kg, it is able to handle every stage of processing, ensuring perfect flatness and comfort when working.
Above all, the roughing phase is perfect thanks to the double rotation as well as the size of the plate, thus allowing one to speed up the following phases.
MB2003 can be used with water or dry, it smoothes every surface (marble, granite, terrazzo, concrete, parquet). Equipped with ULTRA RAPID SYSTEM for abrasive replacemente, it can also be used as a monobrush.
The high performance is achieved at no sacrifice to the well-being of the operator. Exceptionally stable and equipped with an adjustable handle, it can be driven with one hand in an upright position both front and back.
Depending on the version, it can be dismantled in two parts or three parts for easy transport.
The complete diamond processing line (metal + resinoids + polishing felts) is contained in a case of only 8/9 kg for a production of hundreds of square metres.
MB2003 is a revolutionary single-phase machine with 3 satellites that offers both reduced dimensions and high performance. It processes any kind of surface (marble, granite, terrazzo, concrete, parquet…) working dry or wet and giving the floor perfect planarity. Equipped with an adjustable handle it can be driven in a front or back position very easily. High daily output is assured.
Technical Data
| | | | | | | |
| --- | --- | --- | --- | --- | --- | --- |
| Parameters | Unit | MB2003IN / IES | MB2003A | MB2003T | MB2003JO | MB2003PQ |
| Hz. | Hz | 40/90 | 50 | 50 | 50 | 40/90 |
| Phase | Ph | 1 | 1 | 3 | 1/3 | 1 |
| Satellite dim. | mm | 120 | 120 | 120 | 120 | 120 |
| Approx. Weight | Kg | 106 | 100 | 110 | 115 | 100 |
| Rated voltage/current | V/A | 230 | 230 | 380 | 230 / 380 | 230 |
| RPM Planetary speed | rpm | 66 / 200 | 111 | - | - | 66 / 200 |
| Water tank | lt | 22 | 22 | 22 | 22 | |
| RPM Satellite speed | rpm | 549 / 1647 | 915 | - | - | 549 / 1647 |
| Planetary dim | mm | 418 | 418 | 418 | 418 | 418 |
| Motor power | hp | 4 | 3.5 | 4/5.5 | 5,5 / 6,5 | 4 |
Recommended Floor Grinding, Polishing Machine Products