Fantasy Azure and Volga Blue Granite Select Quarry
Stock : 800
Minable Capability : 300
view more
Material:
Stone Name: Fantasy Azure and Volga Blue Select(See material detail)
Blue - Granite
Origin:

Ukraine
Contact supplier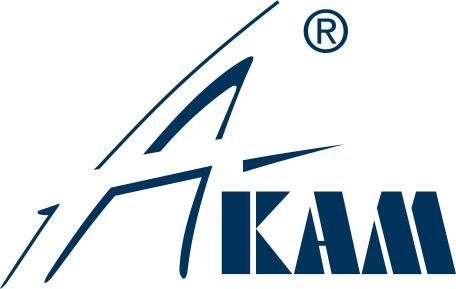 Ukraine
Akam LLC
Eatablished :Dec 30,2000
Main Product:
Volga Blue Select, Fantasy Azure, Blue Star, Fantasy Azure Blocks, Volga Blue Select Blocks, Santiago Red
More
Less
View Company profile
Product Detail
Company Profile
Recommended Granite Products
Buyers' Request

Ser***Wrote:
Hello Sir, This is Serkan from Darte stone (Turkey). I need Volga Blue granite blocks. Can you give me price and photo?

Sha***Wrote:
I am looking for Fantasy Azure and Volga Blue Granite Select Quarry.

Kar***Wrote:
Hello, here karen,i am a buyer on stone contact,we are a company from China and interested in buying your granite stone blocks. Please send me photos of light color travertine. Thank you.

Yas***Wrote:
Hello,please send price for Blue Granite Tiles in size 60×60,90×90 and also Slabs ,240×120~150 and thickness 2/3/4 for up to six containers .Please quote your FOB Ukraine Rates .Thanks

Jen***Wrote:
Dear Mr. Moroz, we are an Austrian stonemasonry company. Our company is located in Tulln on the Danube. Please send me an offer: 5 pieces slabs Volga Blue, thickness 3cm, surface polished. Please also give me the sizes of the slabs. Is the delivery normally made by you (free Austria), or do we need an forwarder? Tell me also a delivery time and the price. Thank`s in advance.

Joe***Wrote:
i am looking for smaller quanties f granite for the use of making headstones, does your company provide smaller quanties the quality and color of your stones would make a beutiful impact on both yours and my business if sizes can be attained by both our compaines thank you Joesph Prescott

Hem***Wrote:
I have seen your website and found this volga blue intresting how can we get your material

Fab***Wrote:
I am looking for Volga Blue Granite, Volga Blue Extra Granite Quarry.

Aka***Wrote:
Previously I bough Volga Blue in Ukraine but all was green not much blue eyes, I found out that Your Volga Blue is the only with big blue "eyes". Please I want to buy monthly 150-200m3