Alabama White Marble Quarry
view more
Material:
Stone Name: Alabama White Cloud, Alabama White Statuary(See material detail)
White - Marble
Origin:

United States
Contact supplier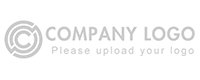 United States
Alabama Marble Co. Inc.
Main Product:
Alabama Marble, Alabama White Statuary, Blocks, Slabs
More
Less
View Company profile
Product Detail
Company Profile
Recommended Marble Products
Buyers' Request

Jam***Wrote:
I'm looking for a supplier of white marble chips for landscaping in bulk. We have our own semi truck and trailer to pick it up. 1.5" is ideal but 1-2" is fine.
Ulr***Wrote:
I am looking for Alabama White Marble Quarry. I would like to purchase about five smaller mable blocks for sculptors (I think about 10x10x10" size) or 30x10x3 inches, like a Lithography Stone, as I experimented with Lithography with Alabama Marble, which worked out pretty well! (See prints on my website: www.ulrikefranz.de We often look at the marble Quarry from above as we are soaring pilots and members of the Central Alabama Soaring Association, located in Sylacauga! We are Germans, living in Tuscaloosa for second time period and (unfortunately :-) we are going to move back to Germany soon. If it is possible, I could come for example Thursday, August 22th or at any other day before end of August! My phone number is 205 2398915, Ulrike Franz/Heinrich Beutel, 4726 Tuscaloosa, AL 35405 Thank you and hopefully see you soon,

Pat***Wrote:
We are Earthworks Landscape Supply in Pelham, Alabama. Do you sell or have a source for bulk loads of white marble rock for landscaping?

Kei***Wrote:
Dear madam or sir:iam in San Antonio, Texas and we are looking to acquire approximately 2000 to 2500 hundred tons of white marble chips 3/4 inch to 1.50 inch size. Would like pricing information and also to know if rail service is provided from your quarry? Sending this date May 07, 2019. A prompt response would be great or if there are any questions you have;
Liv***Wrote:
I am looking for Alabama White Marble Quarry. Please quote for a piece of 20x12x36 for a sculpture. FOB Fort Erie Canada Thank you

Jul***Wrote:
12 years ago we installed a large amount of Alabama white marble in my new home. I am about to put my home on the market and find that I have several cracked 12 x 12 pieces of the polished marble i put on my master bath floor. The company that I purchased it from was Bay Marble in Mobile . I believe they are no longer in business and I do not know who or where I could find replacements from. If you could assist I would be most appreciated. J F Pate and Associates were my contractors. Thanking you in advance, Julia Driver

Ste***Wrote:
Hello: We are a SDVOSB (Service Disabled Veteran Owned Small Business). We have a solicitation for a national distribution of headstones throughout the country for a potential 4 year contract. Please see the attached. Please let me know if this is an area that you may be able to help us with Thank you Steve P.S. Please send me an email, unable to upload additional documents.
Mar***Wrote:
Good Morning, I'm interested in using stone from your quarry for commercial Landscape projects in Vancouver, Canada. We are looking: 1) for gravel 2-5mm crushed gravel; 2) delivered in 40lb bags; 3) Delivered to Vancouver BC, Canada. Are you able to supply the above? If so: 4) Please can you advise on a cost per bag 5) Please advise on the cost of delivery 6) Can you send me a sample bag (say 5lb bag) through the post so we can sample the 2-5mm stone. Kind regards,

Cod***Wrote:
I'm interested in buying marble rock. I own a landscaping business in Scottboro al. And I'm selling bulk materials. And the white marble rock is one I would like to have in my Inventory .

And***Wrote:
Dear Alabama White MArble Quarry We would like to know more about your product, we are importer, distributor and fabricator of natural stones. regards

Jul***Wrote:
Dear Sir or Madam Good day there I am very interested in buying the blocks of white marble . May I have the price of FOB or CNF China.

Rya***Wrote:
I am looking for Alabama White Marble Quarry.

Abi***Wrote:
Good Afternoon, I am trying to get a price on pre fabricated pieces in Alabama White Marble for a restoration project in Chicago, Illinois as well as a sample. Please let me know at your earliest convenience to what email I can send measurements to or a phone number to contact. Thank you in advanced! Kind Regards,

Ste***Wrote:
I am looking for Alabama White Marble Quarry.I am a sculpture interested in purchasing marble with character. Natural surfaces and shapes with which to explore. Broken pieces-ideal! Four or five pieces totaling a ton. Will transport. If a go, how do you charge?

Dav***Wrote:
Would I be able to obtain a 8.5x8.5x3 block of white marble as a retail purchase? Thanks,

Bri***Wrote:
Hello, I have an urgent sample request for an Architecture firm of mine in Minneapolis, MN. They are looking for a domestic stone that is mostly white but can contain some veining. They need the sample by this Thursday. Is it possible to fulfill this request? If so please give me a call or email me as soon as possible. Thank you!

Kar***Wrote:
Hello, here karen,i am a buyer on stone contact,we are a company from China and interested in buying your stone block. Please send me prices with photos and specifications of final slabs products. Thank you.
Sue***Wrote:
Looking for a white marble size 18" x 18" x 7'6" finish for driveway entry pillars. I can pick up. Price and weight. Thank you

Ali***Wrote:
I am a sculptor in need of a block of your marble 2'xx2ftx4'. Delivered to Cleveland, Ohio Please contact with pricing. Thank you.
Tom***Wrote:
I am looking for Alabama White Marble for sculpture/carving. 1. roughly 18 in cube. 2. one piece 3. Can I purchase at your quarry? How much would it cost? I would plan to transport in a pickup truck. I anticipate it would weigh about 540 lbs. at that size. Sound right? Thanks, Tom Cody

Eri***Wrote:
I am looking for Alabama White Marble Quarry. Please send me information on blocks

Kat***Wrote:
Hello, We are looking for white marble with the following dimensions: 3.35 ft by 3.35 ft by 1.77 feet deep The delivery location is Rockville, Maryland. Could you please advise if you can provide this block of marble, what it would cost, and suggest how do we get it here? Many thanks for your kind attention. Best wishes for a joyful holiday season,

Kat***Wrote:
Hello, We are looking for white marble with the following dimensions: 3.35 ft by 3.35 ft by 1.77 feet deep The delivery location is Rockville, Maryland. Could you please advise if you can provide this block of marble, what it would cost, and suggest how do we get it here? Many thanks for your kind attention. Best wishes for a joyful holiday season,

Tri***Wrote:
I am a fabrication company in Augusta, Georgia. We stock material and would like to know if Alabama White marble is available from you in slab form. We are looking to get a container. Please feel free to contact me at your earliest convenience or email me the pricing and availability. Thanks so much in advance. Tricia Hensley