White Georgia Marble Quarry
view more
Material:
Stone Name:White Georgia Marble(See material detail)
White - Marble
Origin:

United States
Contact supplier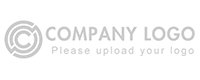 United States
USA Marble and Stone
Eatablished :Apr 04,1996
Main Product:
More
Less
View Company profile
Product Detail
Company Profile
Recommended Marble Products
Buyers' Request
Chr***Wrote:
I would like to know where I can purchase either a finished polished product using your stone or a small block with medium dark reddish brown splotches. I own a small dog, a Blenheim Cavalier King Charles Spaniel, and he has a heart condition. I want to have a little cremation urn made of natural stone with as close to his colors as I can find, which is snow white with medium reddish brown markings all over, including a quarter sized spot on his head. Thank you.
Jef***Wrote:
Polished 12'6"x5'6"x2' Delivery to 30326, Buckhead Atlanta

Jam***Wrote:
Hello, I am looking for whitish marble blocks to do sculptures. The dimensions are 18inches x 18inches x 4feet long. And another piece 2feet x 2feet x 2feet. These dimensions don't need to be exact sanded smoothed and can be a rough cut. Can you tell me a close estimate of the cost, and if I can pick up to avoid shipping costs? Thank-you I live in Mississippi near Jackson.

Oma***Wrote:
Hello I would like to know your pricing per square foot. What is your minimum order purchase? we buy 2 cm slabs mostly

Mar***Wrote:
marble slab for kitchen counter top
Pat***Wrote:
Looking for white crushed marble for a small community road surface in Captiva Island Florida. Need 1000 ft by 20 ft at a depth of about 3". I believe the size is #57. Please advise. Pat

Yrt***Wrote:
I am looking for White Georgia Marble Quarry.in block. waiting for your reply sooner with your brst prices. best regards.

Lan***Wrote:
Dear john, I'm from ShangHai China, i'm interested in your white Georgia marble, and would you please send me more photoes to show me what white Georgia marble looks like? and would you like let me know the price of the blocks best regards

Evi***Wrote:
I just moved to Georgia and would love to have this in my kitchen. How can I look at slabs of this? I'm in Roswell, GA. Thanks

AnhWrote:
I have a big project with size 129 x 74 x 74 inches; final complete stone sculpture . I want to order white color, block marble. Could you please let me know about the detail price: how much does it cost and transport from Vermont to Raleigh , NC ? Let me know asap. Thank you,
BevWrote:
I am looking for White Georgia Marble Quarry for countertops in Minnesota

Gia***Wrote:
Dear , I would like to get more informaton about this quarry please. Where is loacate the quarry? What is the price? Are you the owner of the quarry?? Could you send us a sample please? Thanks and best regards

And***Wrote:
Dear John We would like to know more about your product, we are importer, distributor and fabricator of natural materials. regards

Lau***Wrote:
I am looking for White Georgia Marble Quarry. And I am interested in buying a couple of bundles. I have a project that I need to turn in a sample by 3/21/16. please call  its urgent. I have left a couple of messages.

Rya***Wrote:
I am looking for White Georgia Marble Quarry.