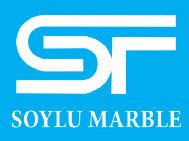 Soylu Marble

Turkey
Company Description
Soylu has been founded in 1984, with the vision of being the leading Turkish marble supplier all over the world.
Soylu Marble enjoys having one of the biggest Turkish marble stocks in the world with over 100,000 m2 of slabs and tiles. The company is currently market leader in more than 5 countries and continue to grow its share in others with 1500 containers of slabs an tiles export annually, beside blocks export from its own quarries.
Soylu Marble owns Macchiato (金叶) quarry in Isparta, which is claimed to be the most homogeneous cream marble from Turkey. Macchiato -also known as JinYe (金叶) in China- is a much sought after marble especially in China, India, UAE and Saudi Arabia.
Soylu Marble has a significant advantage in terms of delivery time, price and quaility in projects due to its own quarries and wide stock.
Trade Show
Middle East International Stone, Marble and Ceramic Show 2015
Coverings 2023 2015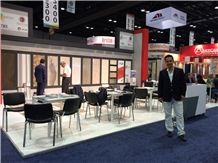 XIAMEN STONE FAIR 2015
View More Trade Show