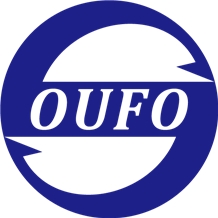 SARL OUFO

China
Company Description
lucie@oufo.com
Hubei Oufo is a natural stone supply chain company, aiming at establishing good cooperation relationship between Chinese stone manufacturers and foreign buyers directly to reduce trading cost for both parties. Oufo mainly works in three aspects: providing talents and marketing support to Chinese manufacturers for their moving towards the world and helping foreign customers to find qualified producers in China; providing export or procurement services and making variety logistic solutions according to customers requirement based on Oufo's rich experience and resources in the relative fields; providing professional third-party inspection and audit services to help foreign buyers reduce trading risks.
Oufo achieves the above mentioned goals for having a professional operation team with rich experience in stone manufacturing and trading, besides, relying on abundant resources of Macheng Stone Industrial Park-the biggest origin of grey granite G603 and the great support of Macheng government, Oufo has confidence to provide professional import and export services, competitive price and continuous stable supply of stone to meet different customer demands.
La SARL Oufo de chaîne d'approvisionnement industrielle du Hubei est une entreprise se concentrant sur l'approvisionnement de la pierre naturelle, elle a pour but d'aider les fabricants chinois de pierre et les acheteurs étrangers à établir de bonnes relations de coopération directe, et de réduire les coûts de transaction pour les deux parties. Ses sphères d'activité concernent principalement trois aspects : premièrement, elle fournit aux fabricants chinois des talents et des supports des marchés pour leur exportation vers le monde, aider, en même temps, les clients étrangers à trouver des producteurs qualifiés en Chine; deuxièmement, basée sur les expériences et les ressources abondantes dans les domaines relatifs, elle fournit des services d'exportation et d'achats, ainsi que les solutions variés pour la circulation des produits en vertu des exigences de clients; troisièmement, elle procure des services professionnels d'inspection et de vérification des tiers afin de réduire les risques commerciaux des acheteurs étrangers.